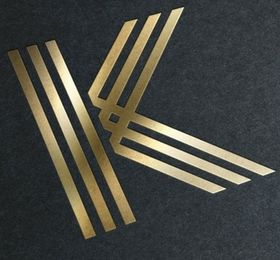 Hotel operator Kew Green Hotels has raised an impressive £60,000 in the first eight months of their partnership with Greenfingers Charity.
The partnership, which began in November 2016, has seen the team at Kew Green Hotels take part in an array of fundraising challenges, from Dragon Boat Races to Summer Display competitions. The £60,000 raised puts them well on track to achieving their £100,000 goal for the first year.
Where will the money go? All funds raised by Kew Green Hotels helps Greenfingers Charity to create stimulating garden spaces for children with life-limiting conditions, and their families, who are spending time in a hospice. Since the partnership began, new hospice gardens have been opened at Keech Hospice Care, Luton and Helen & Douglas House, Oxford.

Kew Green Hotels Fundraising Challenges
With employees working across more than 50 hotels nationwide under major brands including Holiday Inn, Courtyard by Marriot and Hampton by Hilton, the partnership with Greenfingers Charity allows the entire Kew Green team to fundraise via special JustGiving pages, supporting the building of new gardens in hospices. Challenge events have formed a large part of the partnership and the past eight months has seen staff from Kew Green Hotels take part in fundraising across the UK. Click here to see the Kew Green Hotels Fundraising Gallery.
The team at the Holiday Inn Leeds Brighouse raised over £1,000 with their three peaks challenge.
The Kew Green Head Office team took part in an icy sea challenge in Brighton in December, raising over £900 for their efforts.
Travel Trade Executive Helen Barker has taken inspiration from the 53 gardens and outdoor spaces created by Greenfingers Charity with a plan to raise money while running in 51 organised races over 12 months.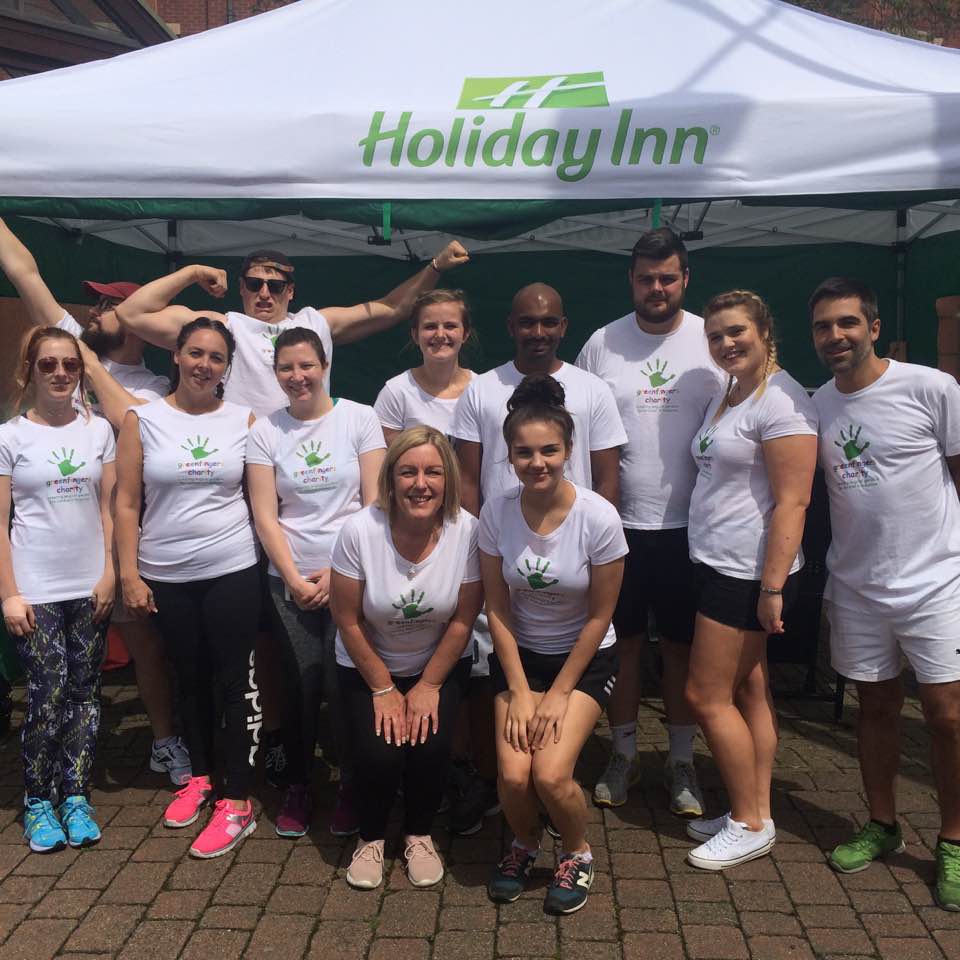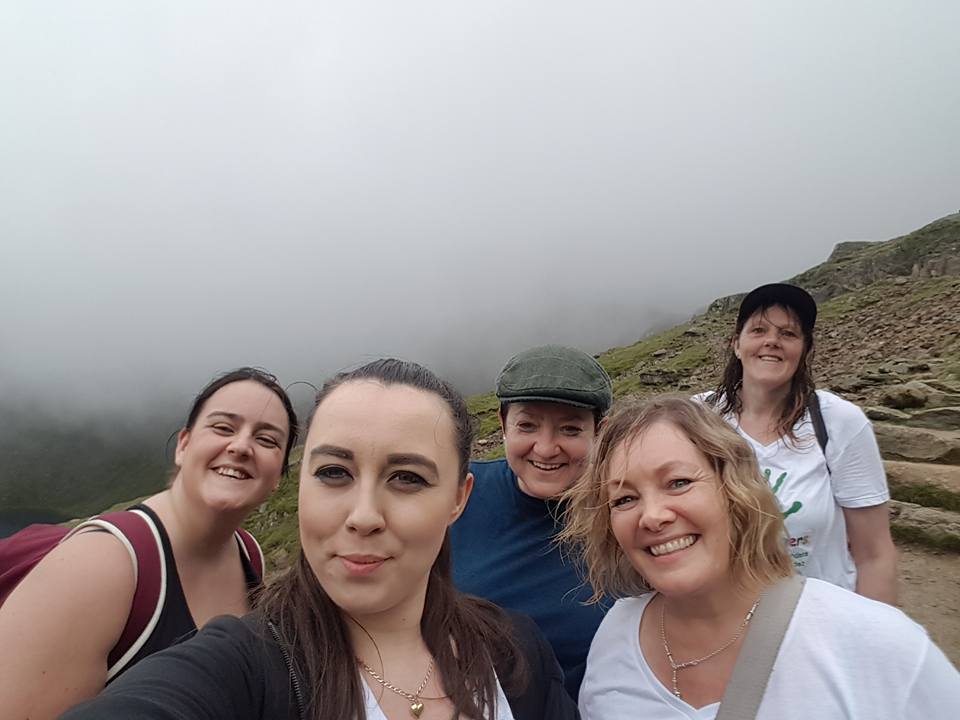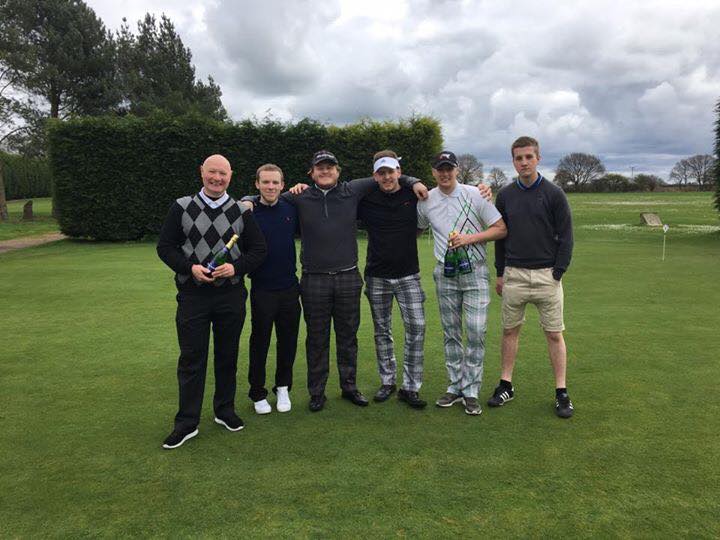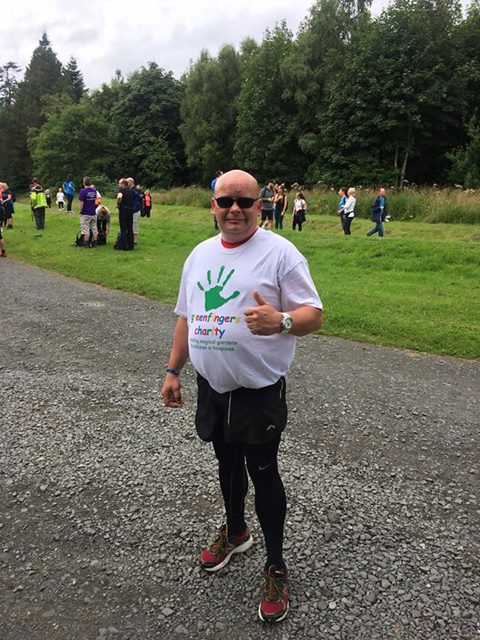 As well as fundraising, Kew Green Hotel staff are looking forward to getting their hands dirty on planting days at the new Greenfingers Charity gardens planned at Robin House, Balloch, Andy's at St Andrew's Hospice in Grimsby and Grace House in Sunderland.

Linda Petrons, Head of Fundraising & Communications at Greenfingers Charity stated, 'The support of Neil and the team at Kew Green Hotels is invaluable. Hundreds of children across the nation are benefitting from the time and money donated, and the gardens make a massive difference to their quality of life.'

Neil Sewell, Green's Managing Director – Owned Hotels said, 'We are thrilled our partnership with Greenfingers Charity is proving to be such a success. Linda and her team are doing fantastic work for an excellent cause, the results of which are felt across the UK, and Kew Green Hotels are enthusiastic to support our employees in helping Greenfingers Charity achieve their dedicated and ambitious plans for the future. I am particularly pleased with the way our teams have engaged with each other and Greenfingers Charity and how, in all their fundraising, the teams bring passion, fun and imagination into every activity.'