Greenfingers Gardens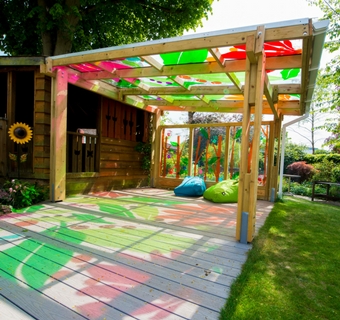 Greenfingers Gardens are magical outside spaces in hospices, where life-limited children can spend quality time outside with their families, friends and carers in a safe and protective environment. As well as places where therapies, play and precious memories can be created, our gardens can also provide a special space for reflection and remembering.
We are currently working on the following gardens:
Nest and Rest Garden at Grace House, Sunderland
The Garden of Colour at Claire House Children's Hospice, Wirral
Little Harbour Children's Hospice, St. Austell
Richard House Children's Hospice, London
You can read more about our gardens in progress here.
If you would like to read more about our finished projects, click here.