Ways to Donate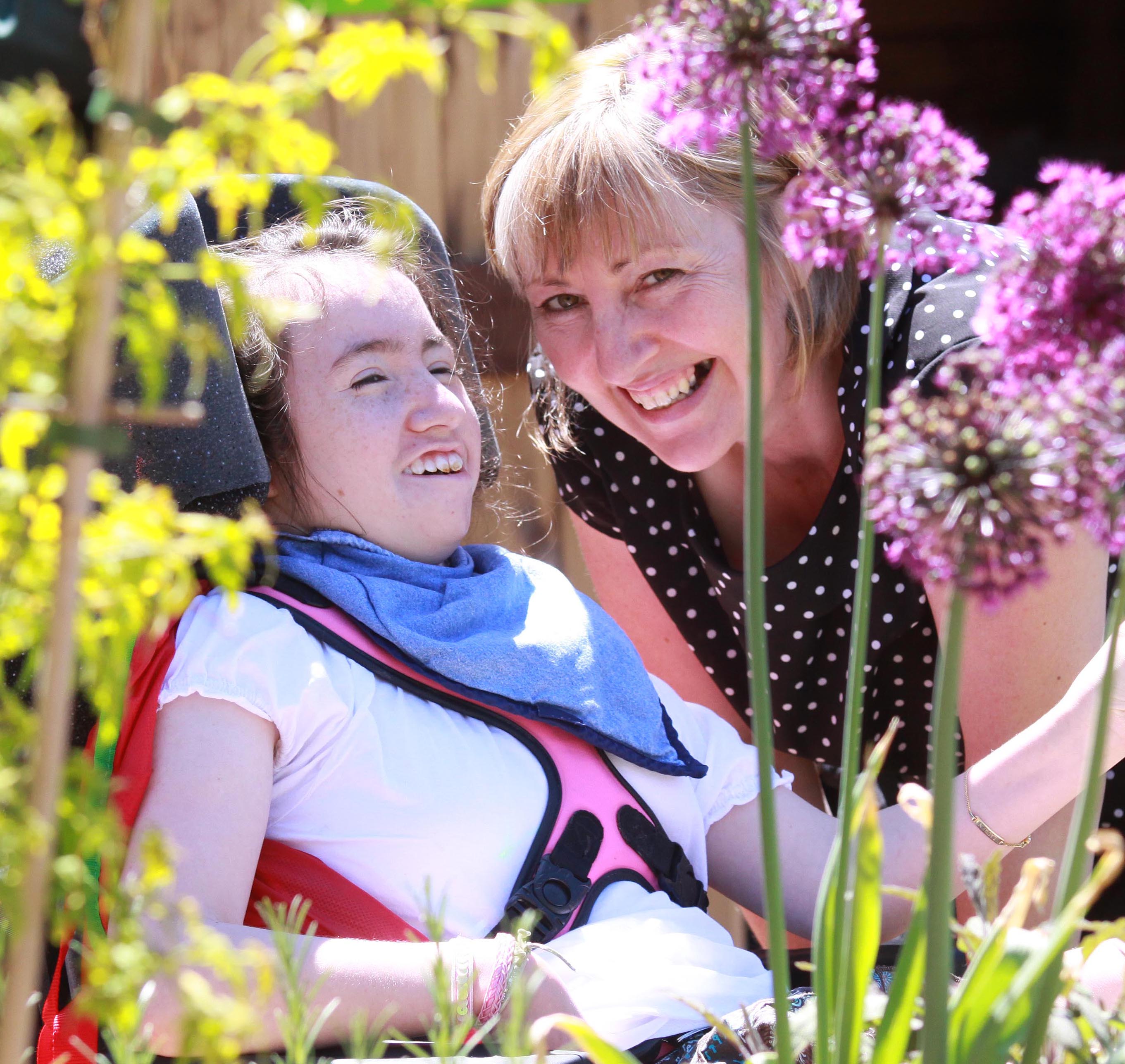 At Greenfingers Charity our work is never done. We have a waiting list of children's hospices who need our help to build magical and inspiring outdoor spaces for children and families to enjoy.
We need to sustain our income level at over £500,000 per annum to continue to deliver high-quality gardens to enable children who spend time in hospices to enjoy a safe and protective environment away from the rigors of daily hospice care.
There are many ways to get involved with fundraising for Greenfingers Charity, as an individual or at a community or company level. To find out more, please email Linda@greenfingerscharity.org.uk
Make a donation
Online
If you do online banking, the simplest and most cost effective way to donate is via BACS. If you would like our bank details to make a donation, contact Linda@greenfingerscharity.org.uk who will be able to help.
Or if you would prefer to donate via our Just Giving page – please click here. Please note that JustGiving will take a small charge from every donation made.
Cheque
If you would like to send us a cheque, that's simple too – please send your cheque payable to 'Greenfingers Charity', along with your name and address to us at Greenfingers Charity, 23 Gregories Road, Beaconsfield, Bucks, HP9 1HH.
Gift Aid
If at all possible please Gift Aid your donation. Gift Aid is a scheme enabling UK-registered charities to reclaim tax on a donation made by a UK taxpayer, effectively increasing the amount of the donation. So if you're a UK taxpayer, this will add a minimum of 25p for every £1 you give to Greenfingers at no extra cost to you. All you need to do is send your donation along with a Gift Aid Form to us at the address above.
To read more about Gift Aid and for further details about how it works, please click here for further details.
In Memory Donations
If you have lost a loved one, you can make a lasting impression by making a donation in their memory. You can send a cheque, make a donation via BACS or donate via JustGiving. If you would like more advice, we would love to talk to you, so please call Linda on 01494 674749 or drop her a line Linda@greenfingerscharity.org.uk
Legacy donations
We can also help you if you would like to leave a legacy in your will to help children who spend time in hospices and their families. Please get in touch with Linda Petrons by email Linda@greenfingerscharity.org.uk or by calling 01494 674749.
Grant Making Trusts & Foundations
If you are a Grant Making Trust and are interested in supporting the work we do, please get in touch.
Donate as you shop
If you love online shopping, you will love using Give As You Live or Easy Fundraising – two websites that help you donate a percentage of your shop to Greenfingers without costing you a penny!
Log on to either Give As You Live or Easy Fundraising and set up a free account.
Select Greenfingers Charity as your chosen charity.
Next time you would like to make an online purchase, visit Give As You Live or Easy Fundraising first, then select the retailer you want to shop with. This will redirect you to their website so you can start shopping. Or, if you register with Easy Fundraising, a prompt will appear on your screen when you start shopping with a registered retailer.
When you go to the checkout, a percentage of your spend will be donated to Greenfingers Charity without costing you a penny!
Amazon Smile
AmazonSmile is operated by Amazon with the same products, prices, and shopping features. The difference is that when you shop on AmazonSmile, the AmazonSmile Foundation will donate 0.5% of the purchase price of eligible products to the charitable organization of your choice.
Every item available for purchase on Amazon also available on AmazonSmile at the same price. You will see eligible products marked "Eligible for AmazonSmile donation" on their product detail pages.
All you need to do is go to smile.amazon.co.uk to register and then select Greenfingers Charity as your charitable organization.
You can also add Smilematic which is a free Chrome extension that will automatically turn your everyday Amazon purchases into AmazonSmile donations. https://couponfollow.com/smilematic