Charity Events
When it comes to charity events and fundraisers, our calendar every year shows a mix of a few of our official fundraising events as well as numerous unofficial ones organised by the people. The gardening community has particularly been remarkably contributing to the cause that drives Greenfingers Charity on: To create magical gardens for children in the hospice system of the country and to give them a place of wonder, reflection, fun, and beautiful memories with their loves ones. Do you want to be a part of it too?
Our charity events for the summer
As any recent year in the past, 2018-19 is going to be a year packed with events for Greenfingers Charity. While several events are yet to be decided and announced (So, watch this space!), the following charity events were set up for this summer, and you can come join us in those yet to happen.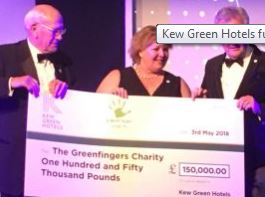 National Children's Gardening Week (May 26 to 03 June 2018): This year, the National Children's Gardening Week took place over two weekends to give children, who could not join us during the weekdays, the chance to double the fun. The event signifies the importance of connecting our children with nature, especially in this technology-driven age. Over 300 garden centres and nurseries took part in the event and thousands of children potted plants and learned a number of useful things about gardening.
Stephanie Harrod's Garden Party (10 June 2018): The Harrod's gardens in Heatherbrae are a wonderful sight, letting the beholder walk through a wonderful collaboration of traditional and modern bedding patterns and decor ― the hard work of Tom Hoblyn who is the Chelsea Gold Medallist garden designer. The party was wonderful, packed with activities, and raised £XXXX for Greenfingers Charity.
Garden Tour & Tea with Val Bourne (15 June 2018): Award-winning garden writer, lecturer and organic gardener, Val Bourne, will be taking the guests on an exclusive tour of XXXX garden and share his expert insights about gardening. The tour will begin at 2 pm on Friday and Mr Bourne will have tea with the guests afterwards. Write us an email at info@greenfingerscharity.org.uk to book your slots for £25 each.
The kind of unofficial fundraising events we support
The brilliant people in the community come up with brilliant creative ideas for fundraising events. Places like the Holiday Inn and Kew Green Hotels have repeatedly organised "Go Green for Greenfingers" days in their premises where the staff showed up for work in green attire and the hotels were decorated with green. Our annual Garden Re-Leaf event includes many activity ideas for inspiration as well. Our partners have held garden quizzes, bake sales, car washes, garden parties, and much more to raise funds for our cause in creative ways.
Create a charity event
If you are thinking about contributing to our cause, donating is a good idea, and organising a fundraising event is a great idea. With a sponsored event, you do not even have to spend money on the activity yourself.
Contact us to discuss your charity event idea and get official support.