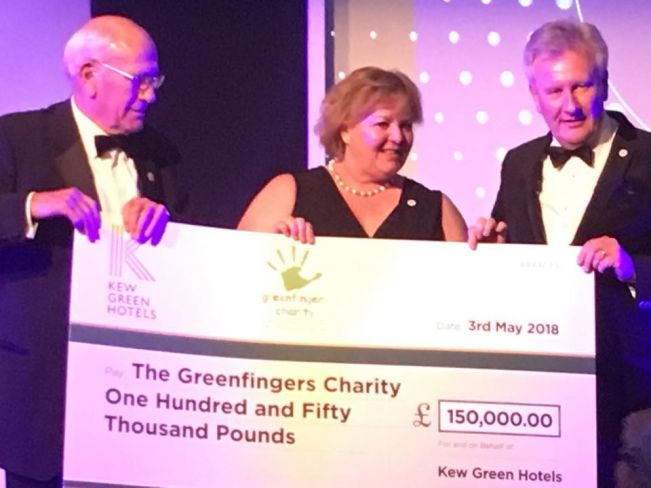 Greenfingers Charity partnership with Kew Green Hotels has gone from strength to strength in the first part of 2018. Hard working and tireless staff have been putting the FUN into FUNdraising with many events being held at their hotels across the country.
Kew Green teams have been busy helping to raise awareness of the partnership, staff across the country have also competed against each other to create seasonal Greenfingers displays in hotel reception areas.
Cyclathons, dinners, cake sales, Go Green for Greenfingers days and entertainment evenings have been taking place as well as endurance events such as Tough Mudder, Snowdon climbs and marathons to raise money to create magical hospice gardens for life limited children.
Greenfingers' Head of Fundraising and Communications was presented with a cheque for £150,000 at the annual Kew Green Conference in Brighton and Greenfingers Chairman John Ashley said a few words after the cheque and received a standing ovation.
Kew Green Hotels nominated Greenfingers Charity as their Charity Partner in 2016 until 2019 and we have been overwhelmed with the amount of money they have raised through the dedication and enthusiasm of their staff.
We are delighted to announce our partnership with Kew Green Hotels has been shortlisted for a charity award - The Business Charity Awards by Third Sector with the winners being announced at a glitzy ceremony at the Marriott Grosvenor Square, London next week on Wednesday 23rd May.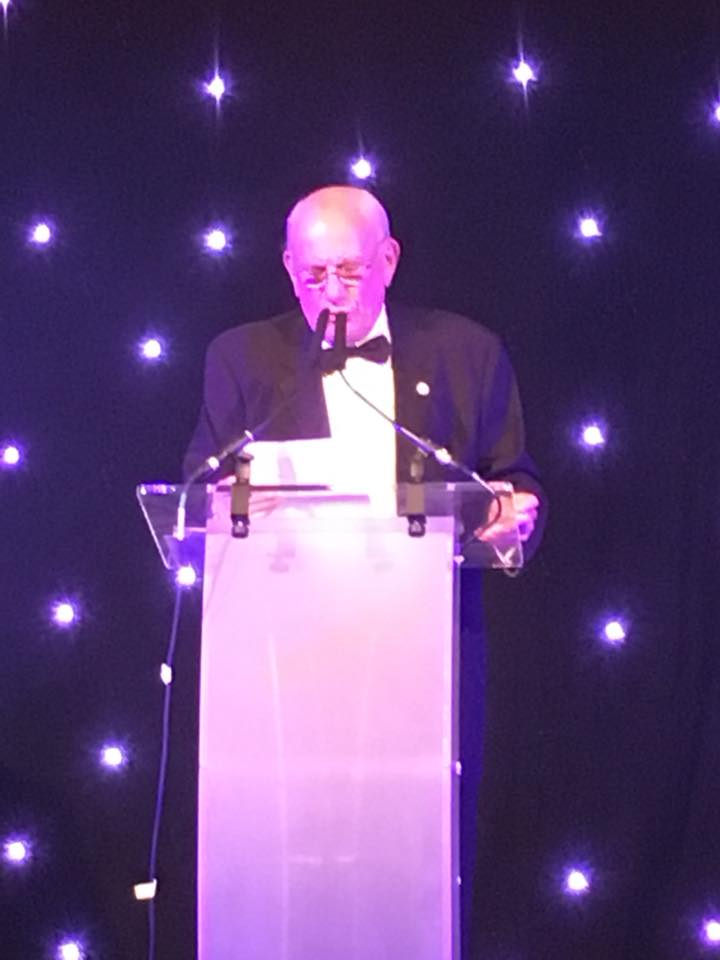 Greenfingers Chairman, John Ashley, makes a speech and received a standing ovation.