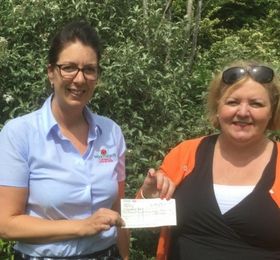 Greenfingers Charity has recently received a cheque from the British Garden Centres Group to start the funding for a wheelchair accessible garden space at St Andrews Hospice, Grimsby, Lincs.
Presenting the cheque, Head of British Garden Centres Group, Phillippa Stubbs said, "We hope that this foundation cheque will be the first of many from BGC to build a therapeutic and recreational garden for the patients and families who are cared for at St Andrews Hospice in North Lincolnshire. The staff at all of our 10 centres, especially the local one at Brigg, have promised to actively raise further funds during the rest of this year for the new Greenfingers garden planned to be opened next year."
Linda Petrons, Head of Fundraising at Greenfingers Charity said, "It's a delight to welcome all the staff of British Garden Centres into our fundraising fight for more hospice gardens. I understand that this cheque of £2300 was collected from more than a hundred thousand 5ps collected as carrier bag tax levy and long may it continue. I am also delighted to understand that with the right sort of signage at your tills this simple act can turn all begrudging customers paying for carrier bags into positive supporters of your outlets and your charitable motives."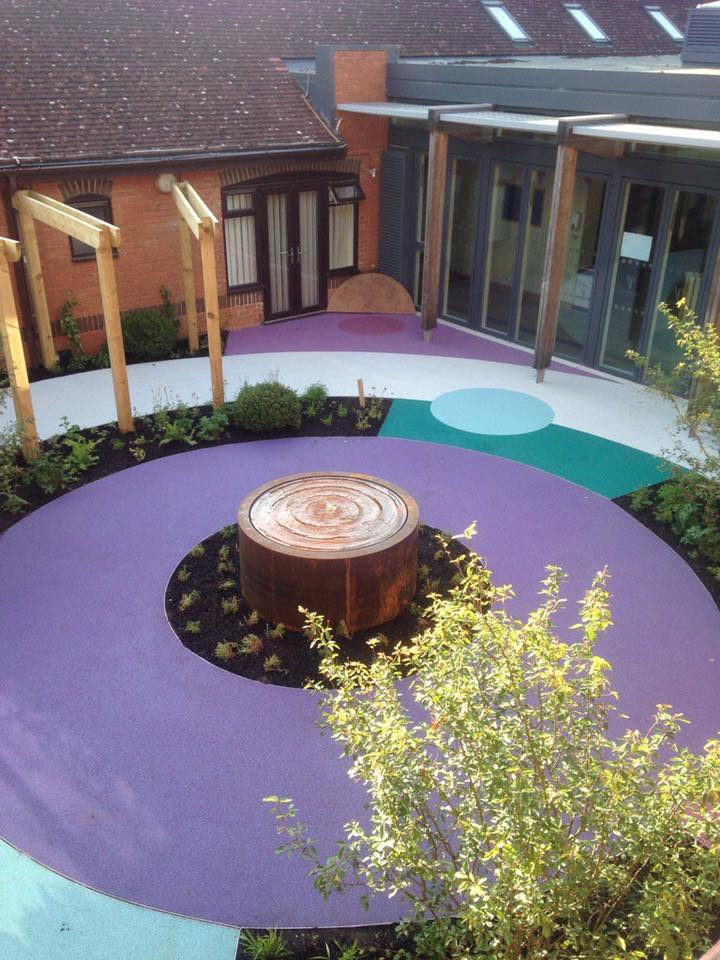 Garden retailers who would like to donate their carrier bag tax to Greenfingers Charity can obtain artwork for explanatory signage from linda@greenfingerscharity.org.uk.
Using the carrier bag tax in a positive way has also been used by the Homebase DIY chain to raise money to help build the Greenfingers courtyard garden at Keech Hospice, Luton, Beds.
The Homebase team have been raising funds in this way for a couple of years and have so far donated over £60,000 towards the build that has just been completed by Chelsea Gold Medal winner designer, Adam Frost and landscaper Jody Lidgard and his team from Bespoke Outdoor Spaces.
The Greenfingers Charity garden at Keech Hospice, Luton is due to be officially opened by Adam Frost in the summer.