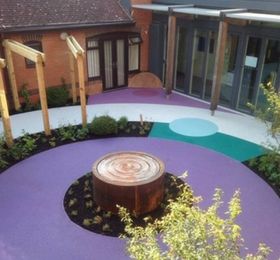 Monday 22nd to Friday 26th May marks a special time in the hospice calendar; Children's Hospice Week, the only week dedicated to raising awareness and funds for seriously ill children and their families, and the services that are there to support them. Greenfingers Charity is 'turning up the volume' in support of Children's Hospice Week, raising awareness of the difference a magical garden can make to a life-limited child, and their family, spending time in a hospice.
---
Greenfingers Charity is delighted to reveal pictures from the brand new 'hub' garden at Keech Hospice Care, Luton, designed by Chelsea Gold Medal designer Adam Frost.
The all-weather garden with artificial grass for all-year round play has been transformed from a 'bland, featureless space' to a central hive of activity. Small ornamental trees frame a therapeutic stone water feature that is surrounded by a colourful play area, with circular patterns spiralling across the ground.
A timber-pergola offers shade whilst seating has been provided so 300 plus children spending time in the hospice, and their families, can enjoy the benefits of being outside in the fresh air. The garden can also be enjoyed from inside the hospice thanks to large glass windows overlooking the newly revamped space.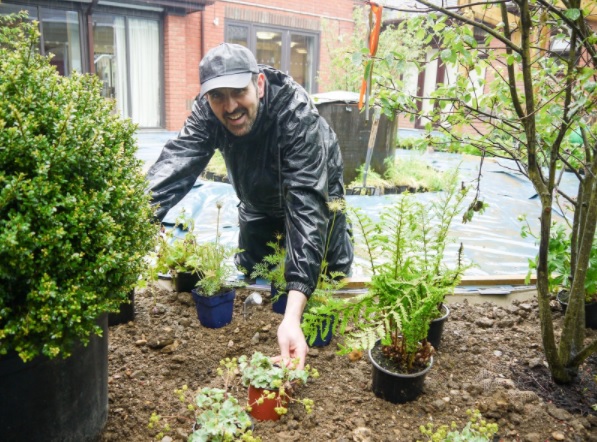 If you would like to support Greenfingers Charity and help to create more magical gardens for children and their families who spend time in hospices across the UK, please contact us at info@greenfingerscharity.org.uk or visit our Get Involved Page. To keep up to date with our work, sign up here to receive our Greenfingers Charity newsletter.