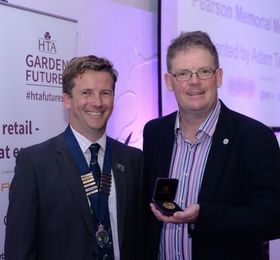 Greenfingers Trustee Boyd Douglas-Davies has been awarded the Charles Pearson Memorial Medal for his outstanding contribution and service to the horticultural industry.
Boyd, who is CEO of the Hillview Garden Centre Group, was presented with the accolade by HTA President, Adam Taylor, at the HTA Garden Futures Conference held at Heythrop Park on October 4.
A well respected figure in the industry, Boyd studied at Pershore College of Horticulture and his career in garden retail has spanned over 30 years. His career began at his fathers' business, Clows Garden Centre, before moving across to Webbs of Wychbold where he worked for 20 years up to the position of Chief Executive. His determination and experience in retail and sales saw Webbs repeatedly recognised by the Garden Centre Association (GCA) as the UK's Best Garden Centre.
He then started the Hillview Garden Centre Group in 2011 which has seen phenomenal growth, acquiring 11 stores across the country. Boyd instigated key retail and sales concepts in store and increased footfall across the chain by introducing onsite events such as ice rinks, circus and motor shows. Their Soft Play Barns have been a phenomenal success and entertain close on 100,000 children per year. In 2015, Hillview launched their e-commerce platform www.gardenstoreonline.co.uk.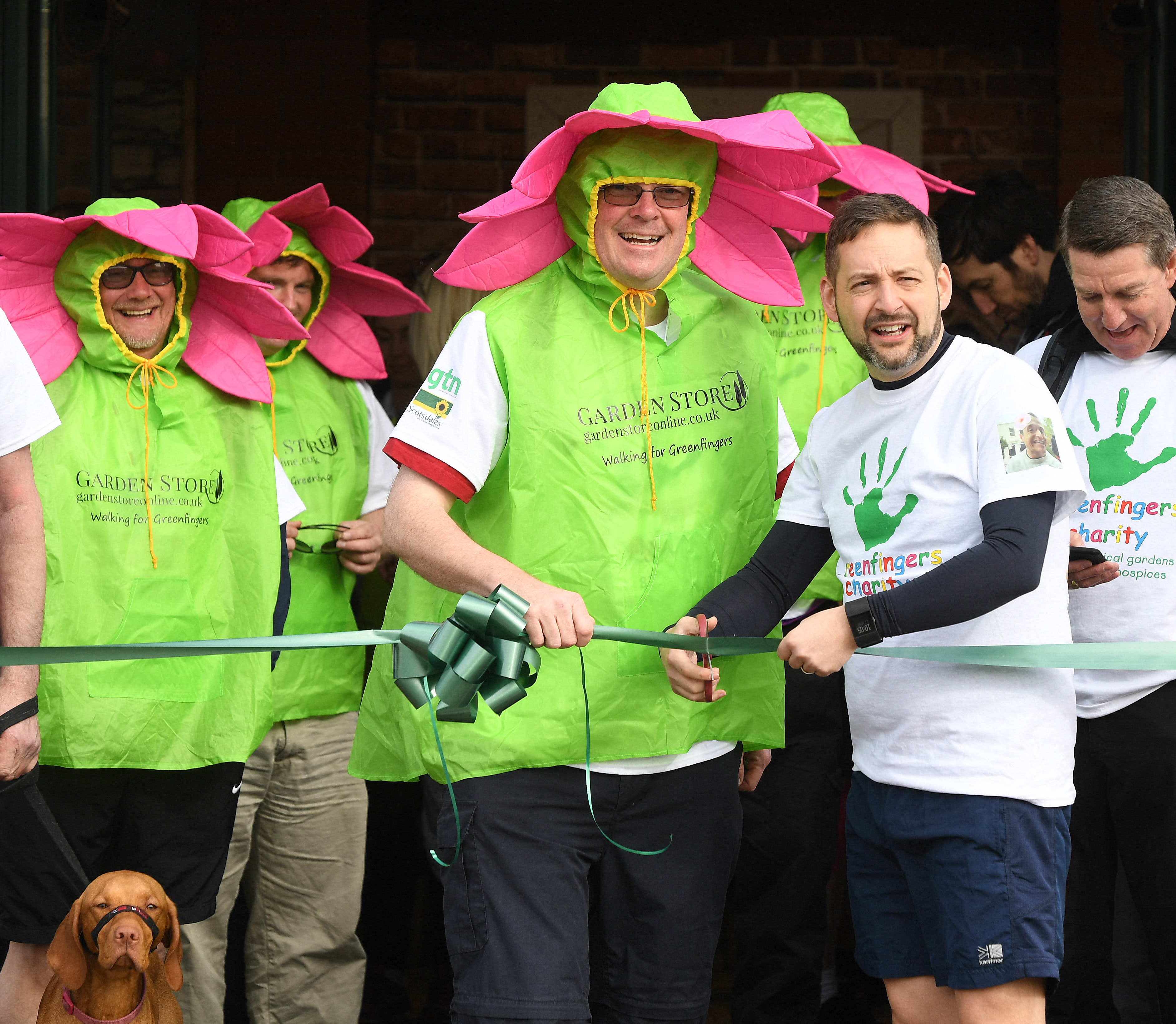 Boyd is also renowned for his charity work in the industry and joined the Greenfingers Board of Trustees in 2014. He is the brain and founder behind Garden Re-Leaf Day, a cross industry fundraising extravaganza to kick start the gardening season. Through events such as 24-hour Plant-a-thons, quiz nights, sponsored walks and cake sales, Garden Re-leaf has raised over £500,000 for Greenfingers which has helped to create magical gardens for children's hospices all over the UK.
Boyd commented: "I was totally shocked and for once utterly lost for words when the announcement was made. I feel incredibly honoured to be the recipient of this year's award and to be included in a list of people for whom I have such huge respect and admiration is a genuine privilege. This is such a wonderful industry and to have been part of it for the last 33 years is brilliant. I hope this doesn't mean anyone's expecting me to hang up my boots anytime soon!"
The HTA Charles Pearson Medal is awarded annually at the Garden Futures event since it was instigated in 1930 in memory of the HTA's first General Secretary, Charles Pearson. Boyd was presented the Medal by HTA President, Adam Taylor, who said: "Boyd is an extremely worthy winner of the Pearson Memorial Medal for his dedication to horticulture. His prestigious career and knowledge in garden retail is an inspiration to many and his enthusiasm and tireless charity work for Greenfingers deserves to be recognised. He is a great ambassador for the industry."
To join Boyd and his team at next year's Garden Re-Leaf Day, please fill out an enquiry form on our Garden Re-Leaf Day page.