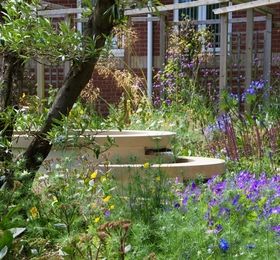 Monday 22nd to Friday 26th May marks a special time in the hospice calendar; Children's Hospice Week, the only week dedicated to raising awareness and funds for seriously ill children and their families, and the services that are there to support them. Greenfingers Charity are 'turning up the volume' in support of Children's Hospice Week, raising awareness of the difference a magical garden can make to a life-limited child spending time in a hospice.
---
Between 2015 and 2016, Greenfingers Charity were delighted to work on a new therapeutic and recreational garden at Earl Mountbatten Hospice, Newport, Isle of Wight.
The garden, relocated and recreated from the Royal Bank of Canada's 2015 RHS Chelsea Flower Show garden, is one of a kind. Planted with cool coloured perennials kindly donated by Hillier, including
Agastache 'Blue Fortune'
Allium Hollandicum 'Purple Sensation'
and Perovskia 'Blue Spire'
the garden offers a tranquil space for life-limited children and their families to enjoy. Pops of colour from drought-tolerant plants perfect for exposed coastal areas, such as Eschscholzia Californica (Californian poppy), were also planted, and generously supplied by Mr Fothergills Seeds.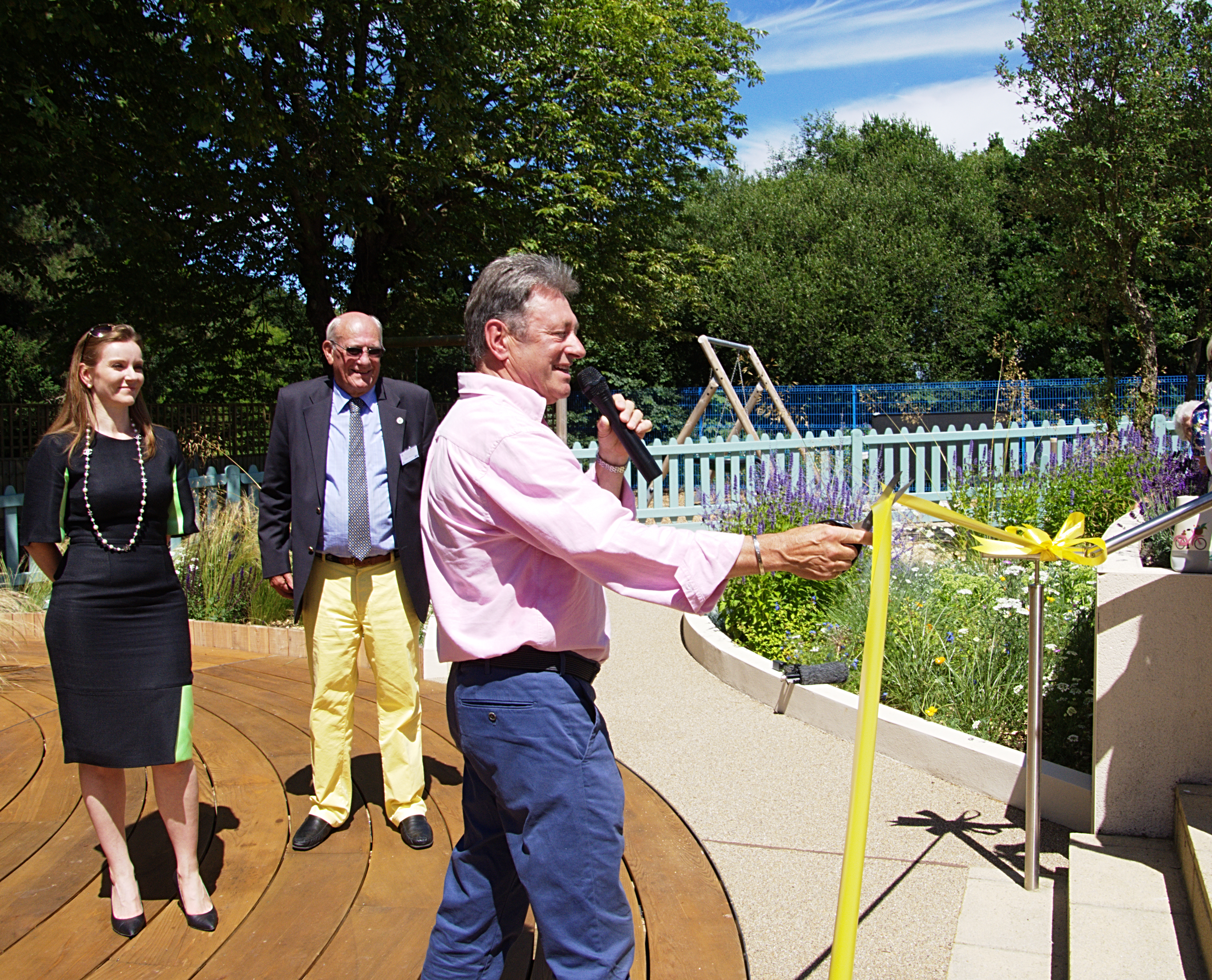 Alan Titchmarsh officially opened this very special Greenfingers Charity Garden on Monday 18th July, surrounded by many local people, volunteers and supporters, saying; "This is no ordinary garden, as it adds a new dimension to the work of Earl Mountbatten Hospice, and has a lot of jobs to do. It helps to provide stimulation, respite and relaxation for all the patients, visiting families and the staff who, I know, will all appreciate a new place of peace and solace at difficult times."
If you would like to support Greenfingers Charity and help to create more magical gardens for children, and their families, spending time in a hospice, please contact us at info@greenfingerscharity.org.uk or visit our Get Involved Page.