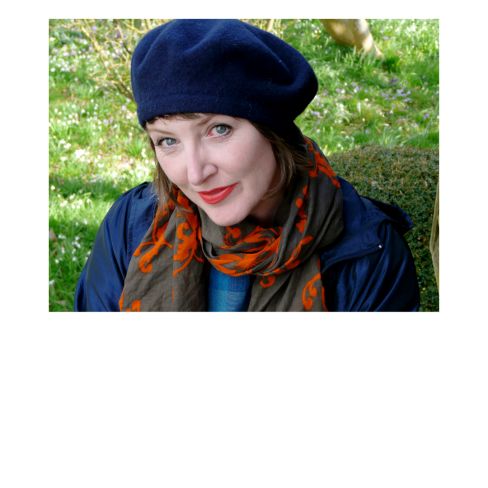 Greenfingers Charity is thrilled to once again be working with RHS Chelsea Gold Medal winner, Ann-Marie Powell. The charity's latest project to deliver a garden design masterplan for The Nook, a children's hospice in the heart of Norfolk, brings together Ann-Marie's inspirational, professional expertise and passion for well-being through nature. Unveiling the masterplan, this ambitious and long-term garden project for The Nook is part of Greenfingers' mission to bring therapeutic gardens to more life-limited children and families who spend time in hospices across the nation.
Selected by the team at Th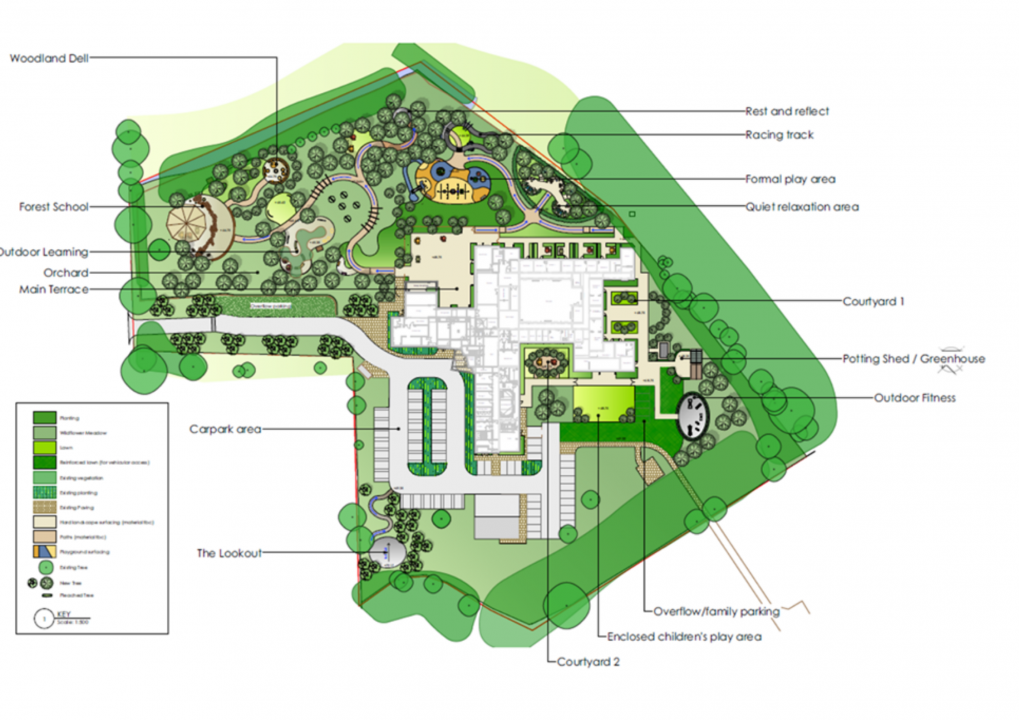 e Nook to design the garden, Ann-Marie draws on her personal experience and that of family members who have benefitted from the hospice movement. At the heart of the design masterplan - her second project for Greenfingers following the award-winning Woodland Walk at Chestnut Tree Children's Hospice in 2014 - is her intuitive understanding of how life-limited children play differently and need their senses ignited with an environment suited to their needs.
Speaking about the project, Ann-Marie said: "I really want the children at The Nook to love being outdoors and feel the excitement of different places to explore with engaging activities they can truly participate in, rather than just spectating. So, there will be a racetrack for wheelchairs, wind mobiles, a forest school and a bright outdoor classroom with a green roof amongst a meadow with plenty of beautiful trees all connected by accessible winding pathways."
There will also be quieter corners where families can relax together including, a 'Rest and Reflect' area which will be funded by Greenfinge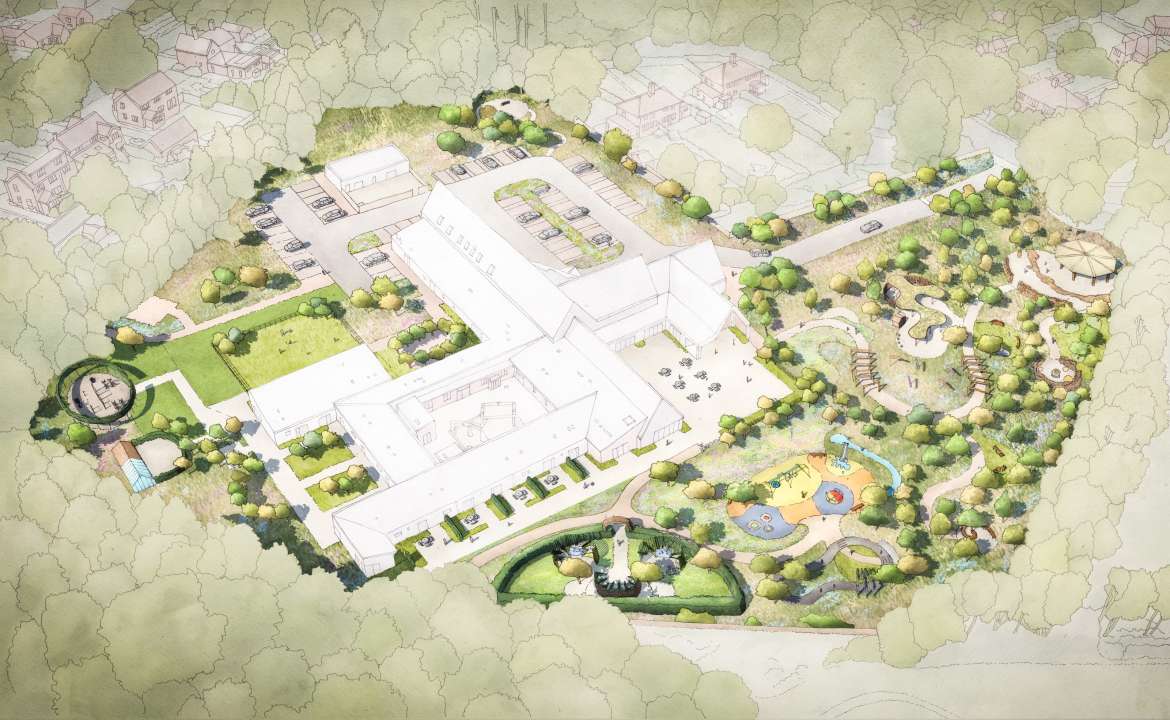 rs Charity, thanks to its supporters, and will be opened later this year. The 'Quiet Relaxation Area' similarly reflects Ann-Marie's strong belief in the power of nature to improve wellbeing and lift spirits while creating precious memories.
The Nook in Framingham Earl is part of East Anglia's Children's Hospices (EACH) and was officially opened by their Royal Patron, HRH The Duchess of Cambridge in 2019. Like most hospices the impact of the Covid-19 pandemic has meant that having well-designed, safe and protective outdoor spaces has become even more important than ever.
Commenting on the design, Simon Hempsall, EACH Head of Marketing and Communications, said: "Ann-Marie's wonderful design stood out because it truly sees our garden through the eyes of the children and their families. It creates a space tailored to their needs with a wonderful array of exciting activities and different destinations that they can easily navigate. We can't wait to see the plans come to life over the next few years!"
Linda Petrons, Greenfingers' Director of Fundraising and Communications believes The Nook will become a flagship hospice garden project thanks to Ann-Marie's enthusiasm, vision and expertise. She said: "The Nook is a really large site with so much potential. Ann-Marie has brought to life so many of our and the hospice's holistic aims for this therapy garden with her imaginative yet practical ideas, it is sure to provide a blue-print for our future hospice gardens. We have all achieved an even greater appreciation of our outdoor spaces this past year and would like to thank our supporters on behalf of all the children, families, friends and staff that will enjoy and benefit from these fantastic new gardens in the years ahead."
The Greenfingers garden, along with some of the infrastructure, will kick start work at The Nook later this year. We look forward to seeing the remaining gardens come to life as funding becomes available in the months and years ahead.