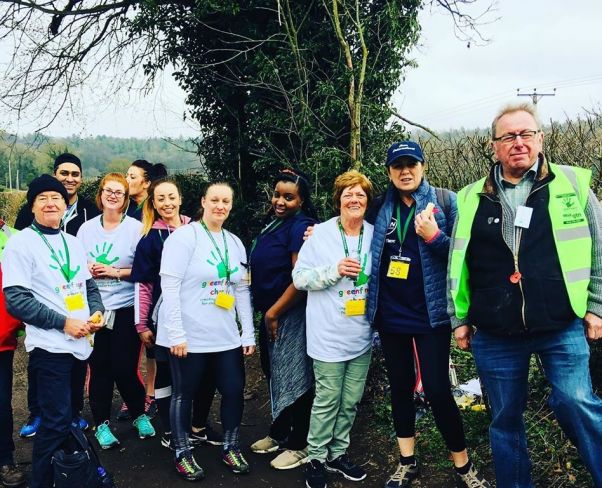 We're looking for volunteers to support this year's event. Can you help?
This year's start and end point for the Garden Releaf Day Sponsored Walk and Cycle Challenge will be the British Garden Centres' Chilton Garden Centre in Chilton, Oxfordshire. Walkers will embark on a 10- or 20-mile route, and the cyclists will be battling across the Chiltern Hills to complete either a 25, 50, 75 or 100km ride (or as many times round the 25km route as they can muster!). To ensure the safety of the participants, as well as providing the occasional direction to lost walkers and cyclists, Greenfingers is looking for people to join as support crew. From marshals and registration staff, to support vehicles and even a 'sweeper' to ensure no walkers are lost along the way, the range of volunteer opportunities is varied.
Linda Petrons, Director of Fundraising & Communications said: "There are lots of people that would like to participate in the walk or cycle challenge but for a range of reasons are unable to. However, the volunteer roles enable them to still be involved in a way that is physically low impact but also incredibly important to the success of the event. Our volunteers are a vital part of the day so if you can afford a day out of the office then come down and get involved. We will be so grateful for your support."
Those interested in taking up a volunteer role at this year's Garden Re-Leaf Sponsored Walk and Cycle Challenge are invited to contact the Greenfingers office on 01494 674749 or email Linda@greenfngerscharity.org.uk.
If you want to find out more about how to get involved in Greenfingers Garden Re-Leaf Day 2020, whether by putting on events in your garden centre, through sponsored solo activities or simply by donating please visit https://www.greenfingerscharity.org.uk/gardenreleaf