Nest and Rest Garden at Grace House, Sunderland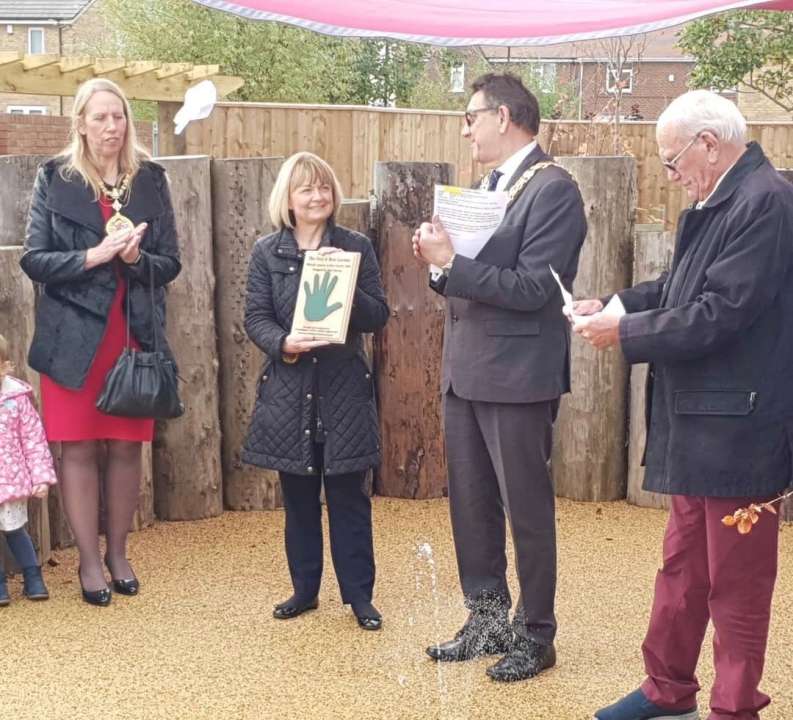 Designed by Sean Murray, winner of the BBC's Great Chelsea Garden Challenge 2015 and created with the help of landscaper Keith Ball, the garden at Grace House Children's Hospice provides a place for recreation and enjoyment for the children and families who use the hospice services.

Sean has designed an attractive therapeutic garden, which attracts wildlife as well as provides a safe and peaceful sensory experience for all who visit. A special 'nest' has been created by grouping tree trunks together, which provides a secluded spot to sit and relax, or as a hub for play and group activities. Elsewhere, an interactive water feature and additional sheltered areas provide a choice of places to stop for a moment, whilst the fun brightly-coloured fences add a touch of playfulness to the space. Together all these elements create an invaluable outside space for respite and relaxation, as well as stimulating features that can be used for therapies and reflection.

The project has seen generosity from grant-making trusts, along with support from local businesses, the nearby Cowell's Garden Centre and Johnsons of Whixley. Elsewhere, funds were raised during the charity's annual Garden Re-Leaf Day, Rolawn, the ongoing fundraising and volunteering efforts of the endlessly enthusiastic Kew Green Hotels and many other friends of Greenfingers Charity.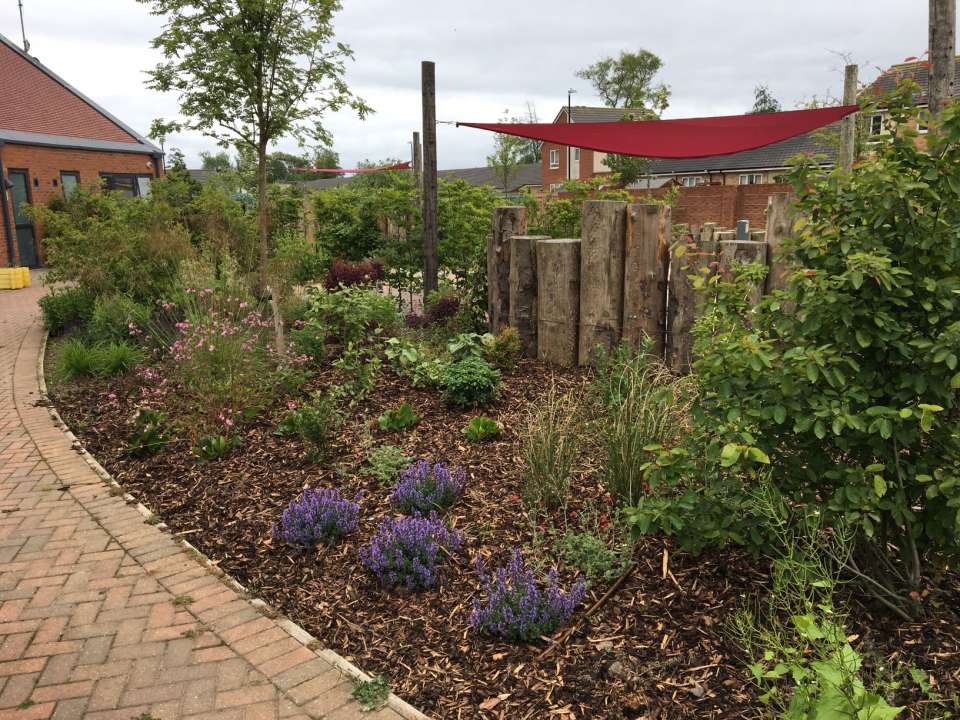 Linda Petrons, Greenfingers' Director of Fundraising & Communications said: "Our sincerest thanks to Sean, his team and all the people that have helped to make the Grace House 'Nest and Rest' garden a reality. The garden space has been completely transformed, and now offers a safe and peaceful place to spend time; perfect for the children who use the facilities, as well as their families and even the Grace House staff. The garden is a perfect demonstration of how careful design and considered thinking can come together to create a space that offers a true retreat away from it all. I know for sure that this garden will be enjoyed for many years to come and will become an important backdrop for memories to be created."

You can see some more pictures of this project as it developed here.