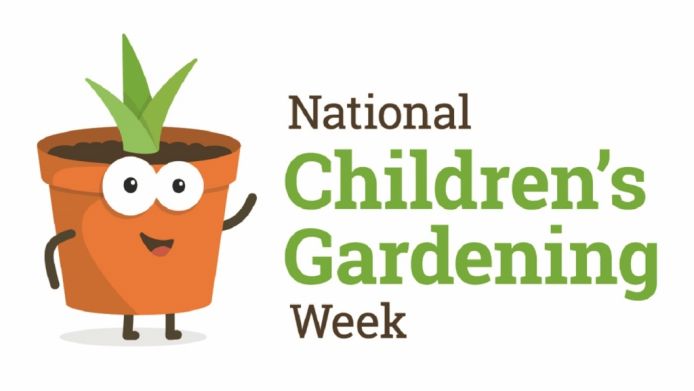 National Children's Gardening Week 2018 is just around the corner now (26 May-3 June) and over 300 garden centres nationwide are joining in with events or the Facebook campaign that's put fun gardening projects for children in front of nearly half a million parents, teachers and grandparents in the past month.
National Children's Gardening Week, now in its fourth year, provides a great opportunity for garden centres, teachers, parents and grandparents to get children outside and having fun with nature, plants and wildlife.
The campaign website – www.childrensgardeningweek.org.uk features lots of great ideas for projects from creating an edible hanging basket to growing a bamboo tipi made of runner beans. There are also resources that can be downloaded to support activities for the week – and the rest of the year.
Over 300 garden centres are taking part in National Children's Gardening Week in one way or another. These include: Wyevale Garden Centres, Notcutts, Blue Diamond, Dobbies, Squires, Haskins, Scotsdale and Bents with hundreds listing their events on the campaign website.
There is plenty of social media activity underway and this is another great way to get involved. Join in the fun and tag @NCGW_ on Twitter and make sure you use the hashtag #NCGW.
National Children's Gardening Week is supported by National Garden Gift Vouchers; the infrastructure behind the National Garden Gift Voucher scheme is being used by the HTA to promote and facilitate the campaign. Many garden centres involved in the campaign are raising funds for Greenfingers, the campaign's official charity through their National Children's Gardening Week activities. HTA will also triple the donation it makes to Greenfingers from its commission on National Garden Gift Card sales in garden centres during the week.