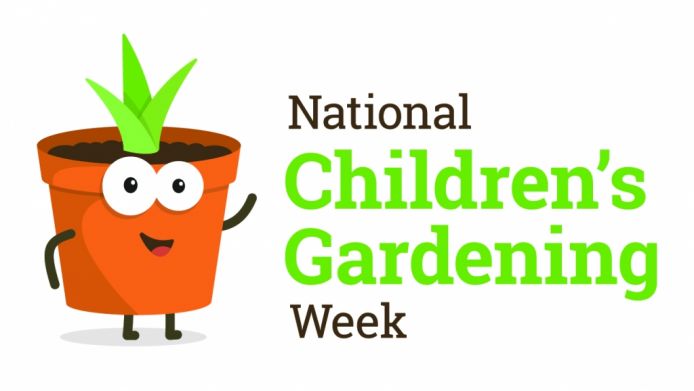 To celebrate the fourth year of National Children's Gardening week and it's 'adoption' by the HTA, a new look website for National Children's Gardening Week has been unveiled, along with a suite of free resources for the garden industry to get behind the initiative.
The 2018 National Children's Gardening Week takes place between 26 May and 3 June – taking on board two weekends. Children love growing plants and being outdoors but can often be impatient for results hence the week taking place at a time of year when results can be more immediate.
The initiative, now in its fourth year, was originally the brainchild of Neil Grant, Managing Director of Ferndale Garden Centre near Sheffield. This year, it has been taken on by the HTA, and is supported by National Garden Gift Voucher and Gift Card Schemes and Greenfingers charity, in order to help spread the word across the industry and the wider media.
Visit the new colourful website at www.childrensgardeningweek.co.uk where there is the opportunity for garden centres to upload their own events taking place during the week.
Free resources and content are available for garden centres to download and order and highlights include:
6 garden themed cartoon characters
Table talkers, posters, sticker sheets and brochures
Character sticker sheets
Downloadable PDF activities for use instore, including a fundraiser
Design a robot compost bin competition (with the winning bin to feature on the HTA industry led exhibit 'The Great Escape' at the RHS Chelsea Flower Show and the opportunity for representatives from the winning garden centre to attend the show).
These will be followed with a series of kids gardening and family activities developed by Chris Collins, National Children's Gardening Week Ambassador, including projects such as : Edible hanging basket, Crazy heads, Pizza Wheel, Make a plant terrarium, Grow a meal, The recycled garden.
Neil Grant comments, 'The beauty of National Children's Gardening Week is that garden centres can join in in any way that suits them. It is already a busy week for them but by making use of the free resources available they can join in with a much wider campaign – helping to demonstrate the benefits of plants and growing from a young age.'
Martin Simmons, HTA Director of Operations adds, 'We are really excited about the new resources that are coming online for National Children's Gardening Week and by getting garden centres on board we can really make some noise about the importance of engaging children and families in gardening in a fun way.'
You can follow the campaign activity on social media using the hashtag #NCGW.
For more information, to download associated content and get involved visit www.childrensgardeningweek.co.uk