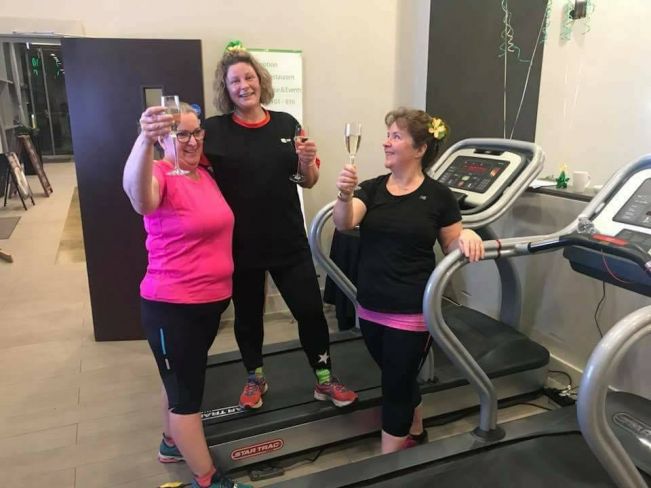 The inspirational wonder woman that is Helen Barker completed her 53rd and final run for Greenfingers in Manchester last weekend. Here she reflects on her phenomenal achievement:
"I am absolute delighted to have now completed my final run for Greenfingers.
The last 12 months and 53 'Epic Runs' have been such a big part of my life and its lovely now to look back and know I completed what I set out to do, and all for a such a great charity.
My final run took place at the Holiday Inn Manchester City Centre. The team consisted of two very dear friends Clare Bergner and Kath Cheadle who have been my support though out the year. There aren't too many people that I can call up a week before and say, do you fancy helping me run 53 miles on Saturday? I'm truly blessed!
Having checked the treadmills the night before, I was confident I'd still be on for a 02.30/02.45 start the following morning.
Each one of the miles was named after a garden which gave counting down the miles a real sense of purpose.
I started at 02:45 hrs with a steady run/walk and was delighted to have passed halfway by 10:05 hrs with a final finish at 17:51 hrs. It took me 15 hours and 6 mins, with plenty of help being shared by the team when my poor blistered feet needed tending too.
I also 'banked' donated miles from guest runner's in-case I fell short, the miles were ran with such enthusiasm from staff and guests alike, I was so proud of every step taken.
Running 53 miles was never going to be easy, however I'm so proud of the money and awareness I have raised for Greenfingers, I know it will make a difference.
Thank you, Linda and the team, for all the support I'm looking forward to seeing how the money is spent and updates on the gardens."