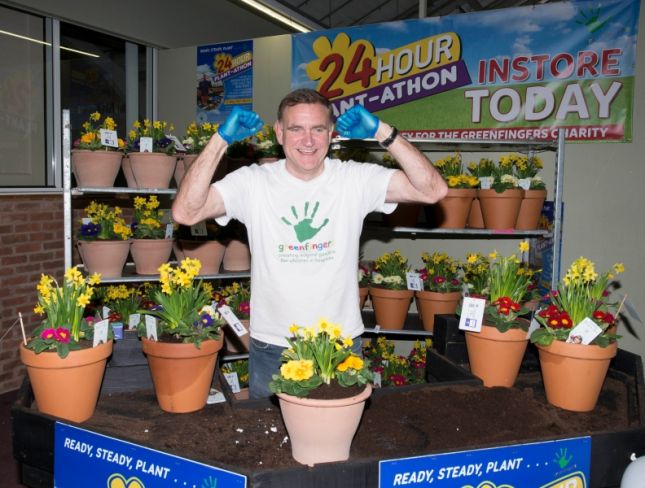 With Garden Re-Leaf Day taking place across the country on Friday March 16th, Greenfingers is offering exciting sponsorship opportunities to businesses within the garden industry.
From marshals and support vehicles for the Garden Re-Leaf Walk and Cycle Challenge in Buckinghamshire, to refreshments, water stations and T-shirts, Greenfingers Charity can offer exclusivity or joint sponsorship for different elements of the event.
Sponsorship for the official Garden Re-Leaf T-shirts is only £250 which will see your company's logo on the reverse of the shirt.
Greenfingers Head of Fundraising and Communications, Linda Petrons said: "This is a great way to garner maximum exposure during one of the industry's main fundraising days and get your brand noticed by both customers and the media."
The Greenfingers team are also offering garden centres and suppliers a fantastic incentive when they register their fundraising events. Not only will they receive an information pack for the event, businesses will also get Garden Re-Leaf Day t-shirts, balloons and posters to help promote their events support. Businesses will also benefit from free PR support from leading agency, Hornby Whitefoot who will provide press release templates and media lists to help with publicity.
As a charity, Greenfingers relies on Garden Re-Leaf Day to raise much of the funds it needs to create magical gardens for children's hospices. The success of the event over the past seven years has been phenomenal, raising over £500,000 so far and becoming one of the biggest fundraising events in the gardening calendar.
With three more hospice gardens planned for 2018 including phase two of the Nest and Rest Garden at Grace House, Sunderland, your support has never been more important.
To enquire about sponsorship, please contact Linda by email linda@greenfingerscharity.org.uk or call 01494 674749/07908 221240. To register for the Garden Re-Leaf Walk and Cycle Challenge, or to register your own fundraising event, please visit www.greenfingerscharityorg.uk/gardenreleaf