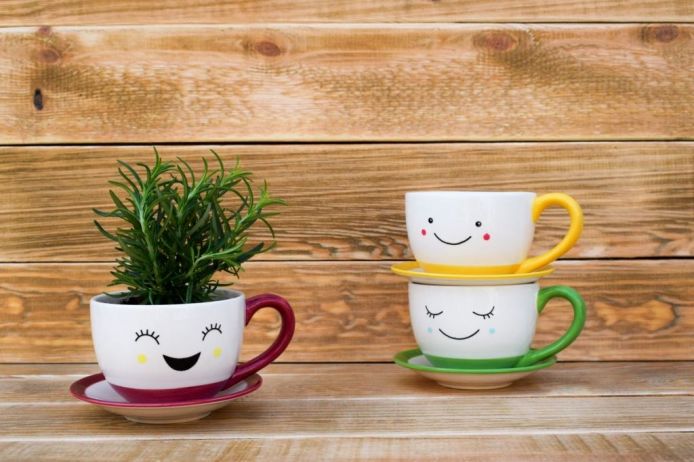 Leading indoor pot supplier Ivyline are pleased to announce their first tie up with the Garden Industry charity Greenfingers.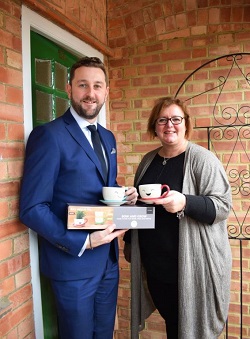 Ivyline's UK and Ireland Sales Manager James Brindle visited Greenfingers Head Office to have tea with Linda Petrons, Greenfingers Head of Fundraising & Communications, ahead of the January launch.
"Greenfingers are a fantastic charity, working to bring beautiful gardens to children and their families at hospices around the country", says James "and Ivyline are supporting the charity with their new Happiness Teacups, a set of two, fun, three pack tea cups perfect for herb or cacti planting."
"Having launched the Greenfingers Charity Garden Teaparty FUNdraiser in 2017, we are thrilled that Ivyline have chosen to support us with this new range of Teacups. We are sure that through the money raised by Ivyline, much "happiness" will continue to be spread amongst the many children and families who spend time in Greenfingers gardens right across the UK", says Linda.
Ivyline are donating 25p from all sales of the Happiness Teacups to the Charity and with pre-booked sales way ahead of expectation and large Garden centre groups signing up, "all is looking very, very positive", say James.
Please contact your Ivyline Agent for further information or contact Ivyline direct on 0844 8002214 or on sales@ivylinegb.co.uk