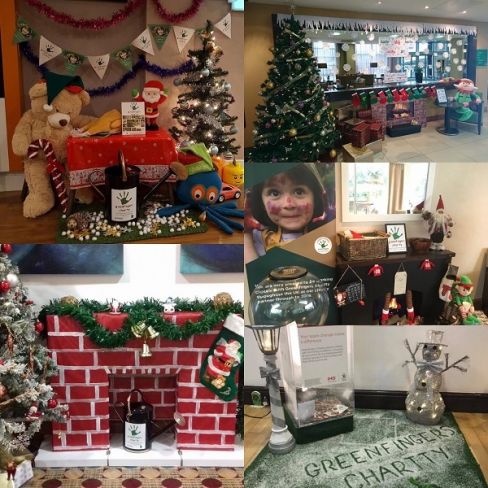 Kew Green Hotels have been getting into the festive spirit and have been creating inspirational Greenfingers Christmas Displays for their guests to admire, and more importantly promote awareness of the hard work that the charity does. They have also been fundraising with raffles during Christmas parties and we would like to thank both the staff and their guests for all the money raised so far.
Judging has now taken place for the Christmas 2017 Display competition and the winners are:
Joint Gold: Holiday Inn Slough Windsor & Holiday Inn Norwich City
Joint Silver: Holiday Inn, Holiday Inn Express
Bronze: Holiday Inn Ipswich Orwell
Well done everyone!
A gallery of Kew Green's fundraising achievements and Christmas displays can be found here.