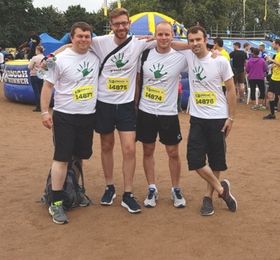 We caught up with Greenfingers Hero and Rough Runner Pro David Eaton ahead of this year's Clapham Common Rough Runner Event.
When: 16th September
Where: Clapham Common, London
Join: Join us for a brilliant day and book your place by emailing linda@greenfingerscharity.org.uk
Donate: If you'd like to show your support for David and his team, please donate via their JustGiving page.
What's the Rough Runner like?
This event is simply the most fun I have ever had raising money for charity. If you have ever watched Total Wipe Out or Takeshi's castle and thought that looks like fun well this is your chance to do something very similar!
Do you have to be super fit to take part?
Often when you hear words like rough runner in a sentence you may think of the gruelling challenges up steep mud banks and swimming through rapids, all with the chance of being electrified. Well this is totally different. With a choice of 5k or 10k obstacle courses, the rough runner caters for all. If 5k sounds daunting to you, don't worry you get to have a break at every obstacle so plenty of time to recover.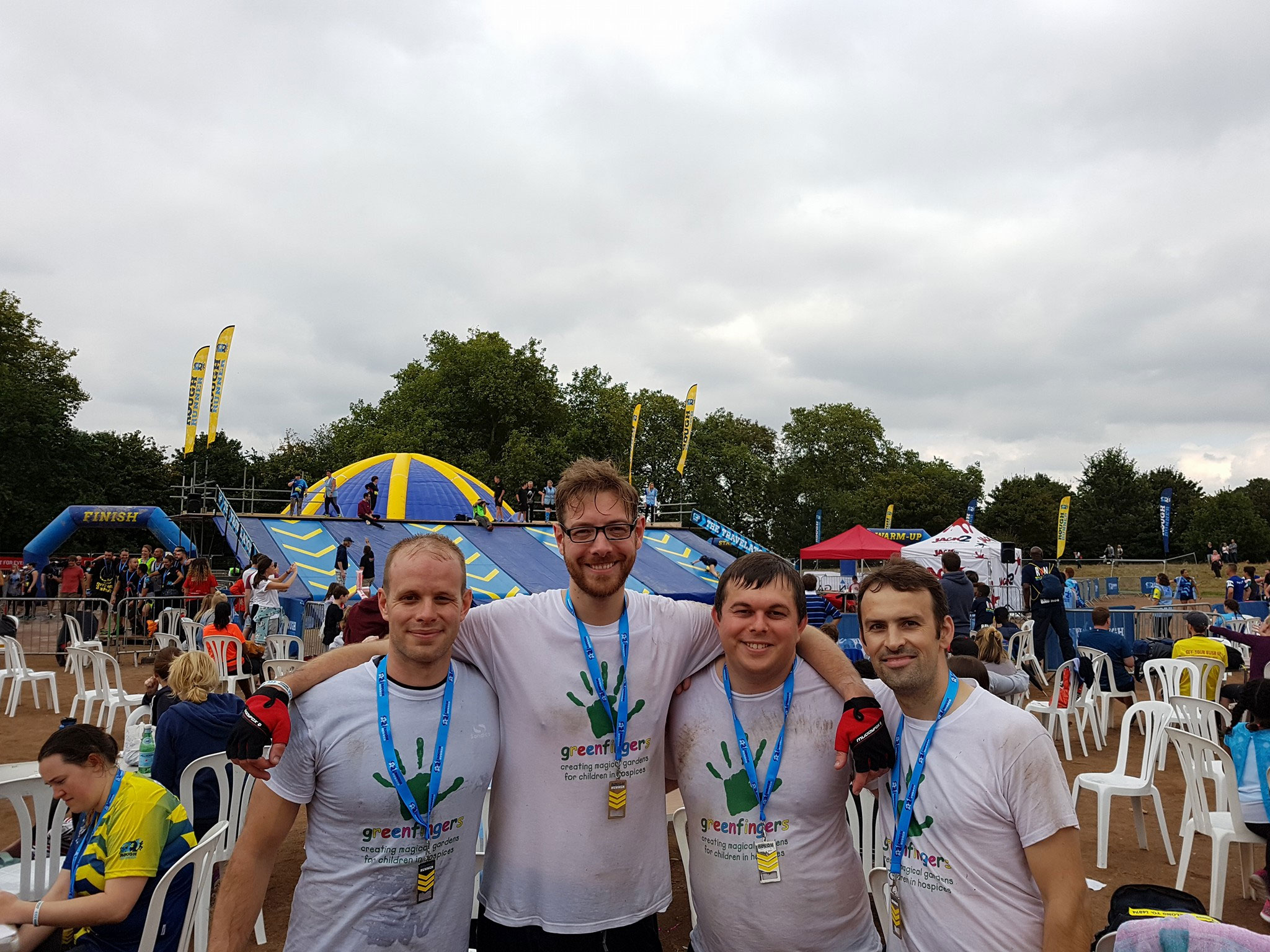 Will you get wet?
You may get wet on obstacles like the rotating arms that you have to try and jump over and duck under or on the hang tough where you swing on hoops over a body of water but that is all part of the fun.
What's the atmosphere like?
There is no pressure, or time trials to worry about simply a stroll in the park with a few bouncy castles to play on along the way. Should there be an obstacle you simply don't like the look of then no problem you can simply walk around it, but with an attendant at every obstacle help will be on hand should you wish to give it a go.
A huge thanks to David and the team for raising money for Greenfingers Charity so we can make more magical gardens for life-limited children spending time in a hospice.
If you've been inspired to run (or walk) the Rough Runner, please visit the Rough Runner page on our website for more information.