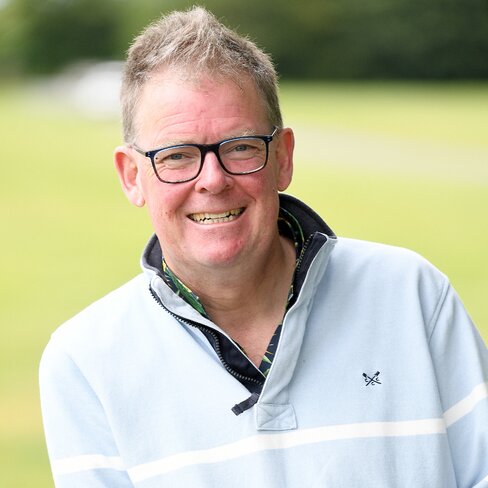 Last week at the Greenfingers Charity AGM it was confirmed that Boyd Douglas-Davies, industry stalwart, Greenfingers Honorary member and founder of Garden Re-Leaf Day, has been appointed as the Greenfingers Charity's newest Trustee and Chairman-Elect.
Joining a host of industry experts that already make up the Board of Trustees, Boyd will, in this new role, help to drive the strategic development of the charity through a range of campaigns and initiatives. A long-term supporter of Greenfingers, Boyd has been integral in some of the charity's biggest fundraising events and has selflessly devoted his time to developing Greenfingers as the garden retail sector's 'chosen charity'.
In an exciting move, Boyd also steps into the role of Chairman-Elect, which will see him support current Chairman, Sue Allen as she approaches the end of her tenure in 2024, before taking on the role of Chairman to lead the charity into its next exciting chapter.
Talking of Boyd's new role, Sue Allen welcomed him by saying: "I am beyond pleased to confirm that Boyd has agreed to join the fold once again through his role as Trustee and as Chairman-Elect. There is no one I'd rather hand over the reins to and have no doubt that under his leadership the Greenfingers Charity will continue to thrive."
Boyd added: "Supporting Greenfingers is always an honour but to join as a Trustee once again, and Chairman-Elect, has surpassed all my expectations. I cannot wait to get going and helping to drive the future of the charity along with Linda and the team, as well as all our incredible supporters."
Greenfingers Silver Anniversary update
With the charity's Silver Anniversary fast approaching, it has been confirmed that the fundraising target of £2,000,025 has now surpassed the halfway mark.
With over £1 million banked thanks to the generosity of pocket and spirit of its hundreds of supporters, the remaining target remains ever in sight. One key driver has been the all-new partnership programme that has seen the likes of Clarins, Evergreen Garden Care, The AMES Companies, British Garden Centres, GIMA, Woodmansterne, Woodlodge, Garden Trade News, Richard Jacksons Garden, Garden Connect, Hornby Whitefoot PR, Meadow View Stone, Millbrook Garden Centres, SBM Life Science, Gardena, Rose Press Garden and many others all undertake a wide range of activities to support the charity as it celebrates its 25th anniversary.
With Platinum and Silver Partner packages available, as well as Sterling Ambassador pledges, joining the Silver Anniversary celebrations could not be easier. To find out more and to help Greenfingers smash the £2,000,025 fundraising total please contact Linda Petrons by emailing Linda@greenfingerscharity.org.uk.