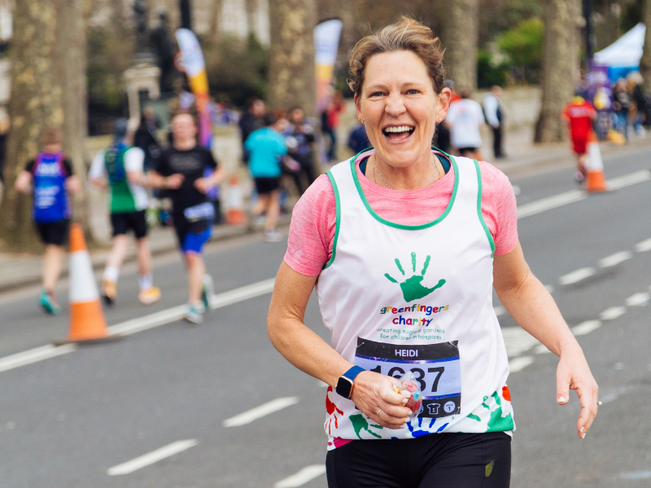 This year, Greenfingers Trustee, Heidi Towse, took on the challenge of running 5 half marathons to raise funds for the charity. With 3 completed, and 2 to go, it's a race to the finish line to complete this year's challenge.
Heidi ran her first half on the 12th March, alongside 35,000 other runners in Lisbon. She completed the run in 1:52, despite having had COVID only 2 weeks earlier.
Next was the London Landmarks on the 2nd April. She completed the run in 1:48, cheered on by the amazing Greenfingers family.
On 30th April, Heidi ran the Nice Semi-Marathon International.
Heidi said: "It was a very wet run along the Promenade des Anglais, Nice. Despite the conditions, I took another minute off my time and ran it in 1:47."
Heidi completed 3 half marathons in just 7 weeks!
After a break for the summer due to the heat, the next half is in Copenhagen on 17th September.
"It's a Super Halfs Marathon so there should be some world and European records broken and I aim to get a PB!"
The 5th and final half is in Oxford on the 15th October. A fun and friendly local race to complete the challenge.
"So far this year I have run 1,263km, over 122 hours and bought 2 new pairs of trainers! I run 5 times a week, an average of 35km per week, in all weather, and I ran on holiday in Italy when it was 42c!"
To support Heidi on the 5 Half Marathon challenge, you can donate here: https://www.justgiving.com/fundraising/heidi-towse2