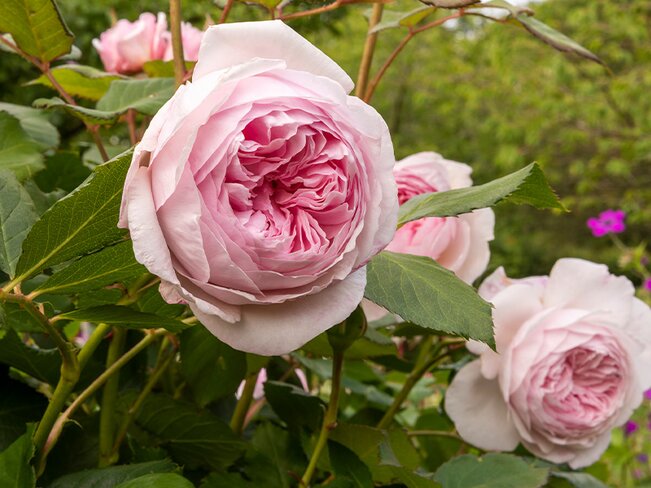 On this year of the 40th Anniversary of Barnsdale Gardens the wonderful Rose 'Geoff Hamilton' is a blushing beauty of celebration which offers the flower shape and scent of the traditional English rose, but with a modern twist of super duper disease resistance.

The delicate pink flowers are held on stiff stems over a long season and the flowering time is from June to October. 'Geoff Hamilton' is best located in a sunny and moisture retentive position where it will grow to a final height and width of 150cm x 120cm.

The Geoff Hamilton rose was introduced by David Austin in 1997, the David Austin team states: "Named in memory of an old friend, this rose is strong-growing with good disease resistance. The flowers are of a warm soft pink and are cupped at first, later becoming rosette-shaped, the outer ring of petals fading to white, providing a most attractive effect. There is an Old Rose fragrance with a hint of apple."

This rose is now only sold via the Barnsdale Gardens online shop and the Barnsdale team are proud to support the Greenfingers Charity this year by offering a 10% donation for each rose sold, which equates to £3 per plant.

The Greenfingers Charity is a national charity dedicated to supporting children who spend time in hospices around the UK. Their aim is to create inspiring gardens for them and their families to relax in and benefit from.

Linda Petrons from Greenfingers stated "We are absolutely thrilled that this stunning rose will support our work. As Geoff was involved with Greenfingers right from the early days, it's wonderful tribute to a special friend."

Rose 'Geoff Hamilton' will be available from the online Barnsdale Gardens store from 7th March.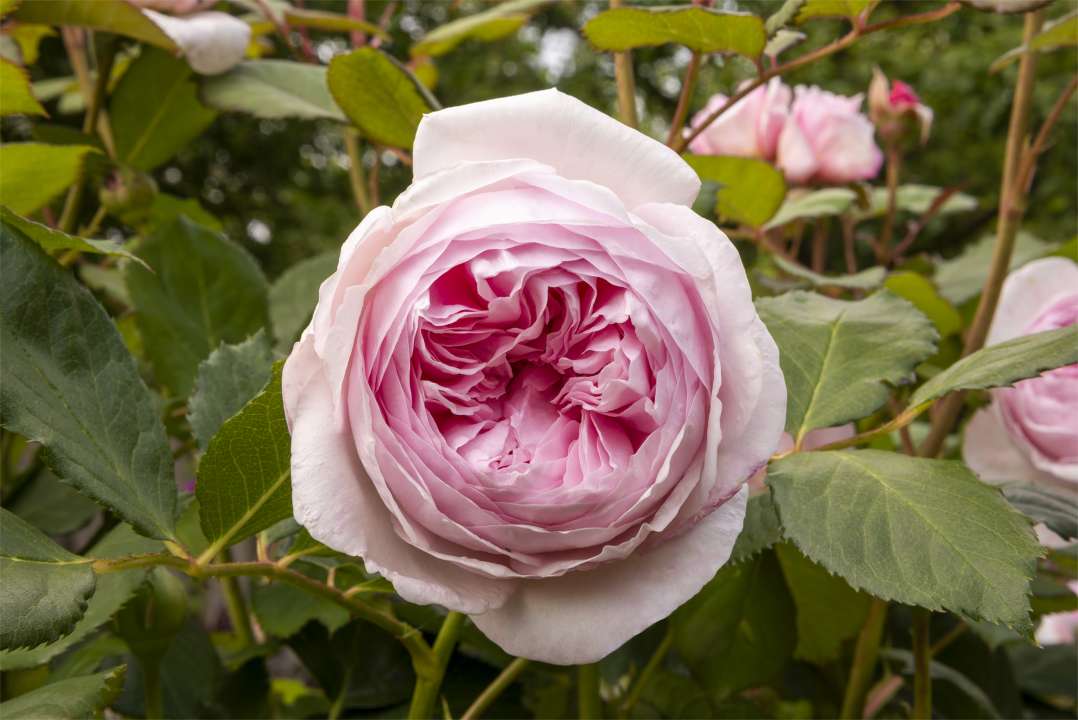 Photos by Steve Hamilton