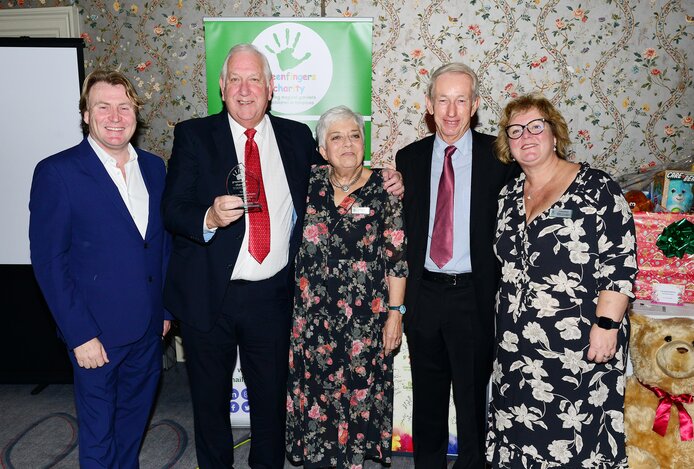 Last week (December 1st) friends and supporters of Greenfingers Charity came together to enjoy the return of the charity's annual fundraising dinner, where an incredible £31,000 was raised.
Taking place at its new location at the Pendley Manor Hotel in Tring, Hertfordshire, this year's Greenfingers Charity dinner saw over 100 friends and supporters of Greenfingers come together for a superb night of celebrating the work Greenfingers undertakes at children's hospices across the country.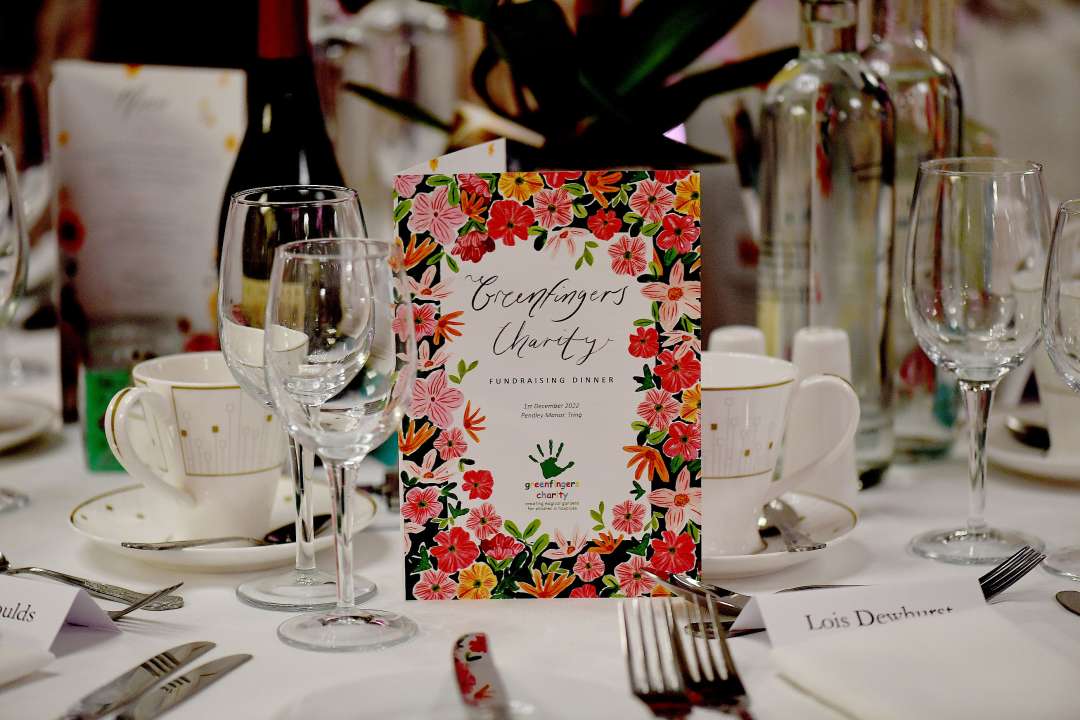 Attendees were reminded by host for the night, Bob Marley, why we continue to do what we do to support the charity by saying: "The hospices Greenfingers support provide a home, love and life for over 350 children every year. With each garden lasting on average 10 years (before a revamp) this means that over 5 million children, as well as their families, friends and carers have spent time in one of our garden spaces. That's an incredible number and hopefully helps our supporters to understand the impact our work can have."
Joining the evening was Shaun Evans, star of ITV's Endeavour and Kate Saxon, producer of the show. Together Sean and Kate brought some star quality to proceedings, as well as kindly donating product to this year's auction, which saw some people's competitive edge come to the fore! Tables were also adorned with a bottle of gin from the Endeavour gin brand to further celebrate these celebrity guests.
In addition to enjoying a delicious three-course dinner and networking with colleagues and friends, the evening also included fun table raffles and silent auction to furth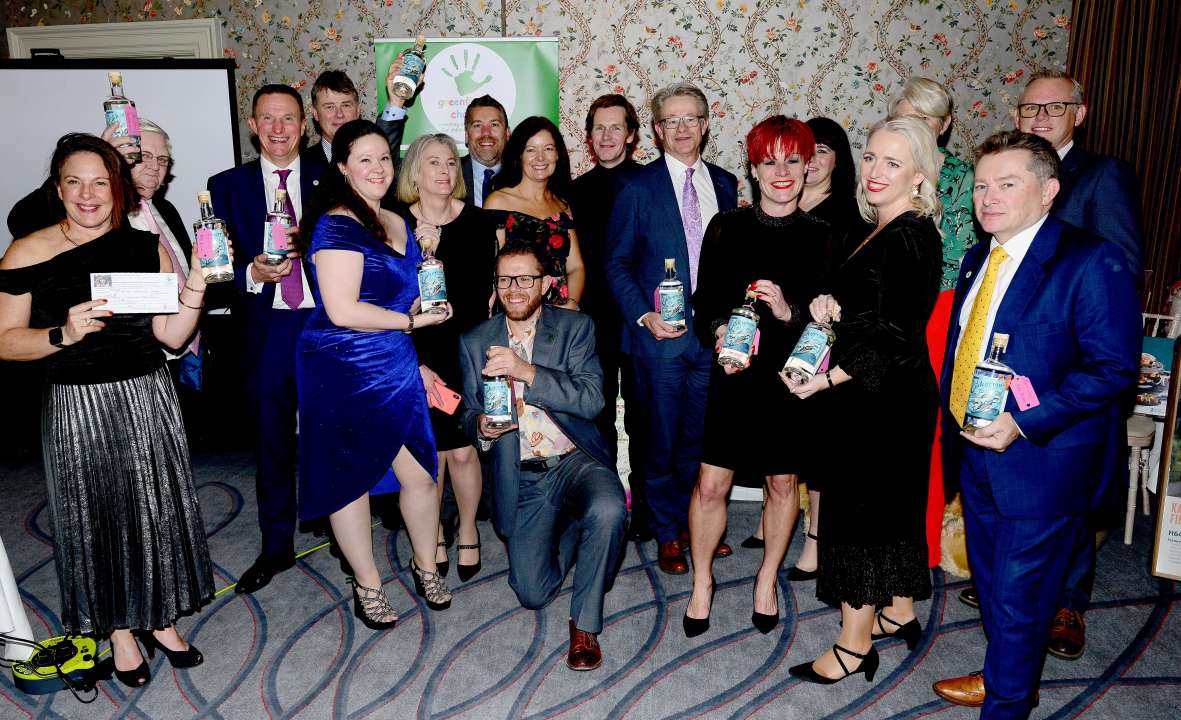 er bolster the fundraising total before the end of the yea, with prizes including a seven-night stay in Dartmouth, a day with a Lord at Westminster, a walking tour of London, a garden blitz, a wake boarding day on lake Windermere and a selection of Endeavour memorabilia. 10 brave individuals also pledged to take part in the 2023 Greenfingers Wing Walk, taking the total number to 12.
A key highlight of the 2022 Greenfingers Charity Fundraising dinner was the award ceremony where seven of Greenfingers biggest supporters throughout 2022 were celebrated. Woodmansterne, The Horticultural Golfing Society, GIMA, Smart Garden Products, Evergreen Garden Care, British Garden Centres, and Clarins, who together had raised hundreds of thousands of pounds for the charity, were each presented with a specially engraved award by Greenfingers Chairman, Sue Allen. Patron, and the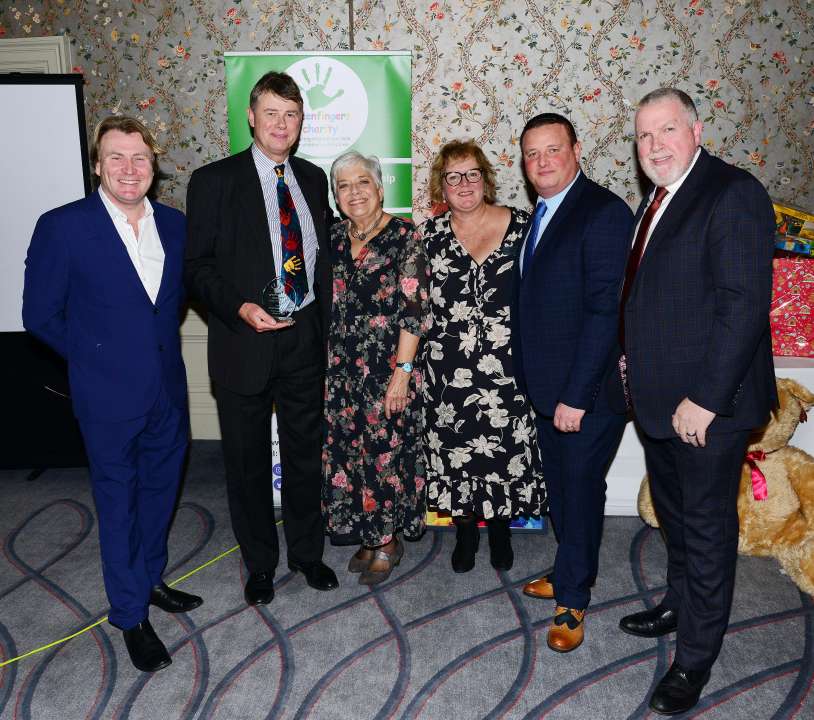 charity's Patron, David Domoney.
The Horticultural Golfing Society also presented a cheque for £8,000, money they raised at this year's golf day which was held at Moor Park GC. This brings the total of monies raised by this event to over £32k over the last six year.
Talking about the dinner, Greenfingers Chairman, Sue Allen, said: "I would like to extend my endless gratitude to all those that joined us at this year's Charity Fundraising dinner. The dinner isn't just about raising money, but it is also an opportunity to celebrate and recognise the amazing work that our wonderful supporters undertake to help Greenfingers create stunning garden spaces at hospices throughout the UK. Every penny raised by our supporters is so gratefully received. We cannot thank our friends enough for choosing Greenfingers as the horticultural industry's favourite charity"
Linda Petrons, Greenfingers' Director of Fundraising & Communications added: "I'd like to echo Sue's sentiments. We never get over the fact that so many individuals and brands take the time to support Greenfingers, whether by giving their time, digging deep into their pockets or taking on massive personal challenges. Every penny we receive is put to very good use, and I can assure you that the life-limited children that call a hospice 'home', as well as their families and friends, appreciate every precious moment these gardens help to create."