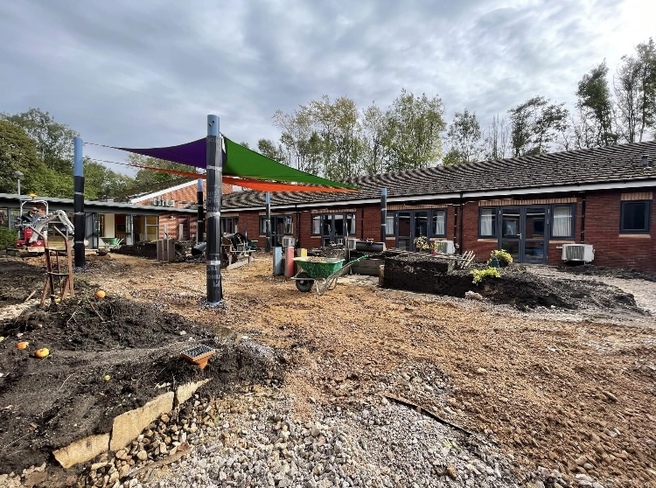 We're delighted to let you know that work has now started on our latest garden project Derian House Children's Hospice in Chorley, Lancashire.
This project will comprise a renovation and update of a courtyard area, transforming it into an all-weather, all-year-round garden focused around a central covered area. The design, created by Chris Forshaw, incorporates more accessible and imaginative multi-sensory and multi-level planting to ensure children of all ages and abilities can feel closer to nature. What's more, we're creating dedicated garden spaces right outside the children's bedrooms to allow families to enjoy private time together in the fresh air.
We look forward to keeping you posted on all the progress with this build in the coming months!