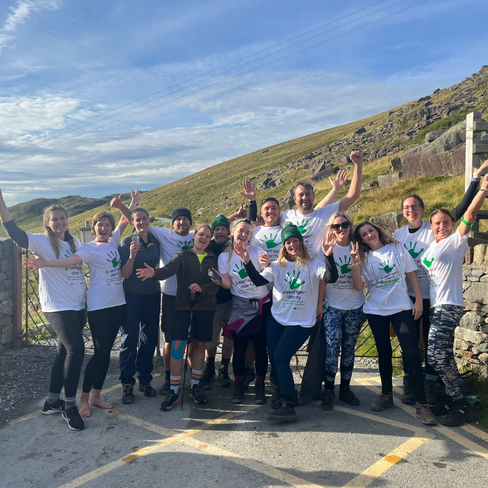 Last month, a team from Evergreen Garden Care took on the 3 Peaks Challenge, aiming to climb the nation's 3 highest peaks in in 24 hours and raise a staggering £30k to support the work of the charity.
Talking about why she had wanted to rise (literally!) to the challenge, Jane Hartley, Marketing Manager at Evergreen Garden Care UK (@miraclegrouk) said: "I visited the hospice where we will be creating a garden [with the money raised] and I was struck by the difficulties these children face on a daily basis. Watching how their families cope with the situation was very emotional. I knew that what I was experiencing was only one day, but these children have to face extraordinary challenges on a daily basis. I couldn't give up even though I had a choice because I knew they had no choice."

Jane's colleague, Jess Nicholson, added: "The compassion, camaraderie, and positivity the team displayed was unrivalled and collectively we've raised more than £27k - with this number set to hopefully rise still…"

It's definitely not called a 'challenge' for nothing, but Jane says she'd recommend the Three Peaks experience to anyone: "If you want to find out a little bit about yourself [and your team!], to see how determined you can be and how willing you are to push yourself past all your limits, have a go!"

If Jane, Jess and the rest of the Evergreen Team have inspired you to consider a challenge for Greenfingers Charity, why not get in touch!

And if you're able to support Team Evergreen in their ambition to reach a fundraising target of (a staggering) £30k, there's still time to donate here.