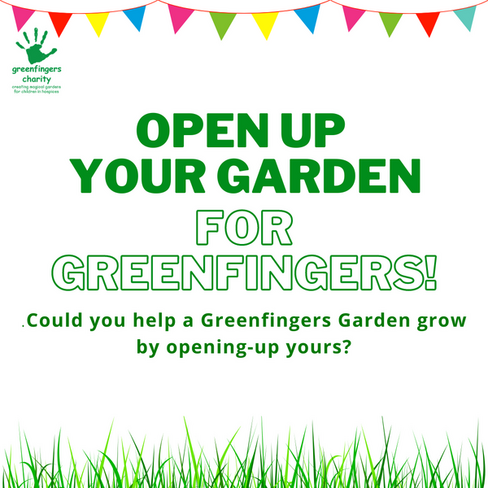 Today (24th June), we're launching 'Open Up Your Garden For Greenfingers' – an initiative encouraging supporters to open up their balconies, backyards, patios and gardens to friends, family – even the local community this summer – all in the name of a great cause.
And with so many of us turning to – and transforming – our outside spaces over the last couple of years, we feel there must be lots of glorious gardens blooming behind closed doors, just waiting for their moment in the sun!
Your 'Open Up Your Garden' fundraiser could comprise an intimate garden gathering just for close friends or family OR it could be a bigger, open-garden event inviting the whole neighbourhood – or beyond!
It doesn't matter if you have an acre, or a metre squared - however you choose to use your outside space to fundraise for Greenfingers, you will know that by taking part, you will be helping us to create many more magical gardens in children's hospices in the years to come.
Thank you so much for your support!