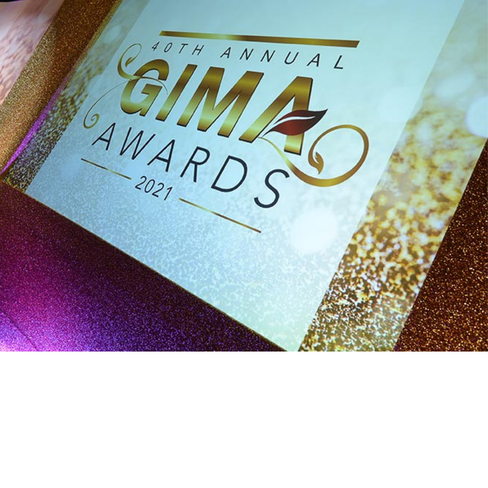 Following the recently sold-out 40th GIMA Awards, where guests helped to raise over £3,900 for GIMA's 2021 nominated charity – Greenfingers - with not one but two generous raffles, it has been confirmed that GIMA events have raised over £19,000 for the children's hospice garden charity throughout the year.
In addition to the GIMA Awards, where members dug deep for the charity raising an additional £3,000 on top of the raffle total, the organisation has also held several events throughout 2021 where further much-needed funds have been raised.
Over £2,000 was added to the fundraising total in July as donated products from the GIMA Awards judging day went under the hammer. With over 250 entries received for this year's awards, many suppliers kindly donated their products to Greenfingers following the judging process. These donations made up of pots and planters, gardening sundries and clothing, made the journey from Warwick where the GIMA judging took place to Greenfinger's auction partners, W&H Peacock, in Bedford. It was here that all the donations raised just over £2,200 for the charity.
Earlier in the year in June, the 11th annual GIMA Golf Day - held at the new location of Belton Woods Hotel & Golf Club in Grantham, Lincolnshire - saw 24 teams tackle the Par 73 course, followed by an evening of networking. A raffle also took place, with the day raising an incredible £10,000 for Greenfingers.
On top of this, GIMA members also took part in a range of activities for Garden Re-Leaf Day 2021 in March, as well as donning their floral best for Floral Thursday which took place at Glee in September.
Linda Petrons, Director of Fundraising and Communications at Greenfingers said: "We really can't thank GIMA enough for not only a great event but also for such fabulous support, particularly in a year that's challenged us in so many ways. With more of the inside work of hospices taking place outside, well-designed outside spaces are so important and really do make a tremendous difference to the entire hospice community. It is only thanks to the generosity of our friends in the industry that we can continue creating magical and inspiring gardens. Thank you GIMA, your members and of course Simon for choosing to support Greenfingers this year.
GIMA Director, Vicky Nuttall, added: "We are so pleased that our members have managed to raise so much money for Greenfingers throughout 2021. The work that the charity undertakes to build therapeutic garden spaces at children's hospices across the country is so vital and has such an impact upon the children, family and staff that spend time in these hospice spaces. Being able to support this is an honour and one that I know our members will continue to support in the future. Our thanks to all those that have contributed to this incredible fundraising total."
For further information please contact the GIMA team on (01959) 564947 or info@gima.org.uk