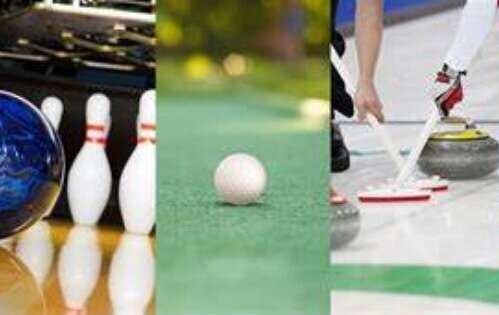 After a years break the legendary Garden Centre Association's (GCA) Greenfingers Challenge between the Pansies (garden retailers) and the Cabbages (suppliers) is back with a vengeance. Here's a letter from the challenge organisers explaining how you and your business can get involved and help Greenfingers give the gift of a garden to more children, families and carers in 2022 and beyond...
On Sunday 23rd. January 2022 the GCA Conference delegates will be spending the evening at The Flower Bowl fighting it out on the crazy golf course, the crazy pool tables, the bowling lanes and finally on the curling rink.
This promises to be the most epic encounter to date with everyone and anyone in the horticultural trade able to get involved and play their part.. Having missed a year in 2021 the GCA has set a very ambitious target to raise £50,000 for Greenfingers.Charity.
The GCA is inviting everyone within the trade to get behind this and sponsor the event. Sponsorship will put your company name up on the many screens around the Flower Bowl throughout the evening.
There are two levels of sponsorship:
Major Sponsorship. £1,000
Minor sponsorship. £500
Please get behind this and give as much as you can.
Let's together help to make a difference!
Guy Topping (Chief Pansy) and Ian Flounders (Doesn't he just?)
Contact Linda@greenfingerscharity.org.uk for more info or to sponsor what promises to be a fabulous evening of FUNdraising.