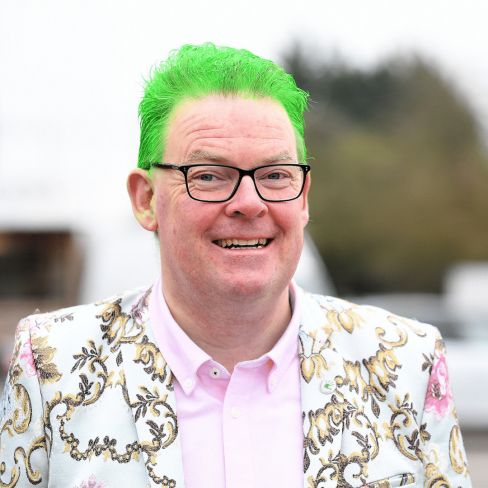 Boyd Douglas-Davies, founder of Garden Re-Leaf Day, has announced his latest challenge for this year's 10th Anniversary event! This year he'll be clocking up the steps as he walks 100km from his office in Brigg to British Garden Centres 58th store in Harrogate.
Speaking about his event, Boyd said "WOW!!! The 10th Greenfingers Garden Re-Leaf Day has come round so quickly. There's been so many wonderful challenges accepted and completed since we ran the first GRD in 2012 I felt I needed to do something really special for this year. With British Garden Centres just announcing the 58th garden centre in the group what better challenge than to go there from my office, in Brigg Garden Centre?
In my head it didn't seem too far, but then 115km doesn't in a car does it!!? But to make this challenge a little bit tougher the car needs to be avoided so instead I'm going to walk it on my cross-trainer. When I say 'my' cross trainer it has to be admitted that me and the machine have not been seen in the same room together for over 10 years so this is going to be a real challenge. Total distance is 115km (72 miles) and I have set myself the challenge of completing the distance in under 24 hours.
The Greenfingers Charity will be well-known to many of you but for those that don't know it please take a few minutes to look at their website. They have been creating magical gardens for children in hospices up and down the country for over 20 years. The pleasure we get from a garden is magnified 100 times when it comes to a hospice garden. The children, families and teams that work there all gain so much from a few minutes in one of these wonderful gardens. There is so much still to do so anything you can give is really appreciated".
If you would like to sponsor Boyd's crazy challenge, please visit: https://www.justgiving.com/fundraising/boyd-douglas-davies100