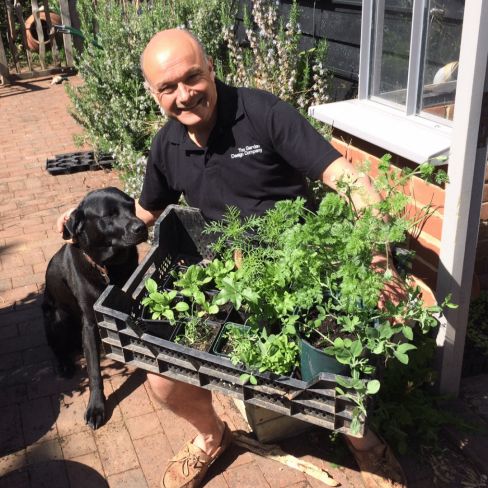 As The Garden Design Company prepares to celebrate its 25th anniversary of designing and creating fabulous gardens, the entire team of 10 employees are working for FREE on Friday 19th March in aid of Greenfingers Garden Re-Leaf Day.
In addition, 90 minutes garden design consultations are being offered by the company's design team. The fabulous guys and girls that create the designs will be offering 4 hour garden blitzes, with a suggested pledge of £100 and £250 being invited for the design and blitz visits respectively. And the team will all be donating half their salaries that day aswell to the cause
Director and Founder Rob Jones, of The Garden Design Co Ltd who has lived in Goring for the past 35 years said; "I have been a Trustee of Greenfingers Charity for four years and so intimately know important their work is in creating outdoor spaces where children with life limiting illnesses can play, relax and indeed escape. After all have we all not realised how important gardens, parks and nature all are, in recent times? As such we are really looking forward to helping the charity and sharing our expertise, and have been thrilled with how the whole team are so committed to helping this fabulous cause"
For more information about The Garden Design Company visit: www.gardendesignco.co.uk