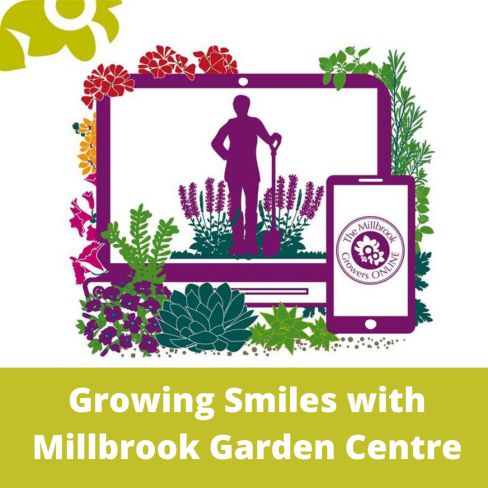 We are delighted that Millbrook Garden Centre has announced they will be supporting Greenfingers as their chosen Charity this Year.
Kick-starting the partnership, and the gardening season, on Thursday 4th March, you are invited to join Millbrook's Managing Director, Tammy Woodhouse, for an hour-long talk (via Zoom) about how you can bring joy to your garden and make the most of your outside space this year.

Bringing together her garden design experience along with a passion for colour and structure in the garden, Tammy will share her favourite plant combinations, discuss new plant trends and gardening with wildlife in mind to bring joy and help you get the best from your outside space this Spring and Summer! There will be time at the end of Tammy's presentation to ask questions and you'll be able to download a set of reference notes afterwards.
Tickets cost £10 and include a 1 hour online live session (via Zoom) plus links to download notes and re-watch the presentation! All proceeds from this event will go to Greenfingers Charity.

For more information, including details of how about how to book your ticket, click here.