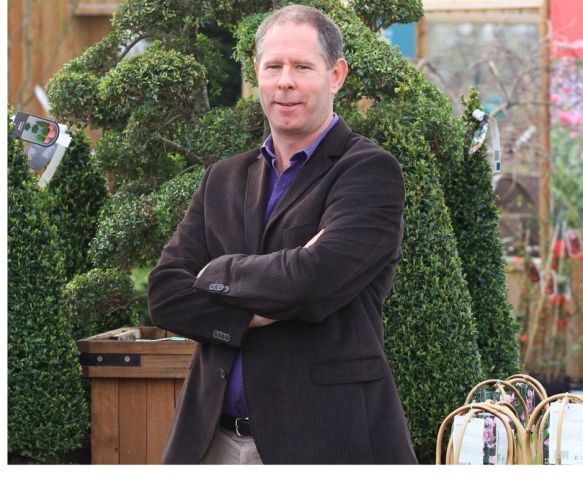 Greenfingers Charity is delighted to announce that Guy Topping, Managing Director of The Barton Grange Group has joined the charity's Board of Trustees.
Following the AGM on 28th January, Greenfingers Charity was pleased to announce that Guy Topping has joined the Board of Trustees.
Guy, whose career in the family Garden Centre started at the age of 4, is said to have garden retail in his blood. During his twenty plus years as part of the Board at The Barton Grange Group, Guy has taken the Garden Centre division from one Centre to three and then back to one again. The Garden Centre at Brock is often cited as the best in the world and in 2018 The Flower Bowl, a state of the art leisure destination, opened its doors on the same site.
As an active tennis player, golfer and curler, Guy's enthusiasm for sport has seen him put the FUN into FUNdraising for Greenfingers both on and off the pitch at many GCA and more recently IGCA Conferences! Guy's passion to support young people doesn't stop with Greenfingers, he is also Chairman of Preston Youth Zone which, once built will deliver twenty first century youth provision to the young people of Preston and surrounding areas.
Talking about his appointment to the Greenfingers Board of Trustees, Guy said: "Greenfingers has always had a spot close to my heart with its combination of great horticulture and deserving young people. The gardens it builds make such a difference to people at possibly the most desperate of times. I am looking forward to joining some great people and hope to be able to contribute to a rosy future for this fantastic charity. "
Sue Allen, Chairman of Greenfingers Charity added: "I am not only delighted as Chairman of Greenfingers but also on a personal level that Guy has agreed to become a Trustee. He and I have worked closely together over more years than I care to remember. I was his Vice Chairman of GCA, and I also had great fun on his committee creating the International Garden Centre Congress in the UK in 2009. He has always been a reliable supporter of Greenfingers and many of you will know of his expertise as a Master of Ceremonies and an Auctioneer extracting huge bids for the most unlikely items when raising funds for Greenfingers at GCA conferences and events. I know he will prove to be a great addition to our already enthusiastic and energetic team of Trustees."