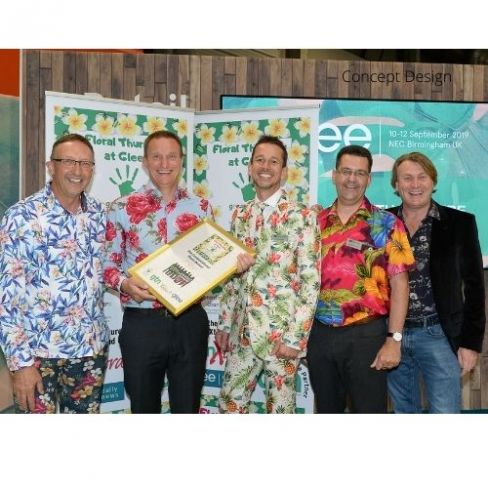 Thanks to all those who supported our #FloralFriday initiative you helped to keep beautiful flowers and plants and floral attire on social media throughout this difficult year for the gardening industry. Splashing a large number of pictures on Facebook, Instagram and Twitter ensured Greenfingers Charity remained in the hearts and minds of garden lovers and raised a very valuable £1000 for the charity.
As more of us have spent time at home this year, the recognition of the therapeutic benefits of garden and gardening has never been higher. New gardeners and old are appreciate their space and the benefits that nurturing nature brings to mental and physical health more so than ever. Just like the benefits obtained by all those who spend time in the 58 gardens Greenfingers Charity has created in hospices throughout the UK.
If you feel the same – and who doesn't? – Greenfingers Charity is inviting you to once again could post a picture on social media to mark the first anniversary of the launch of this fun floral day.
The date to post pics of your best smile with a beautiful flower from your garden or your local garden centre or florist, or wearing your favourite floral shirt, dress or whatever you fancy, is Friday 18th September 2020. To link up with hundreds of others from the garden industry please remember to include #FloralFriday and @greenfingerscha, and the name of your plant variety if you know it. There's a fabulous prize to win for the best photo!
And if you can, please help to support our work by simply texting FloralFriday to 70085 to donate £5. Let's see if we can get #FloralFriday trending and the valuable work of the charity and at the same time spread a little late summer floral cheer!