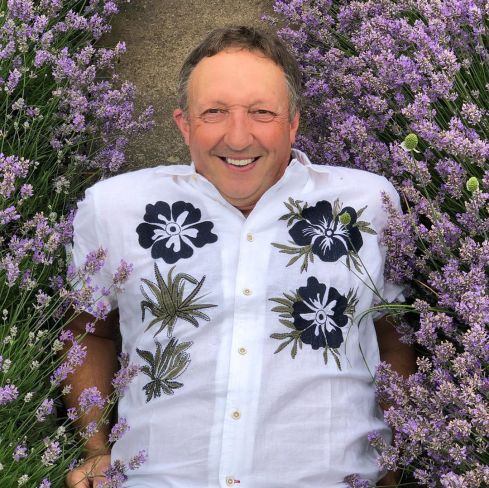 Supporters of Greenfingers Charity once again spread a little #FloralFriday cheer by sharing photos of beautiful British Flowers or fabulous floral shirts, dresses, and shoes on social media on Friday (19th June).
Leading the way as ever were industry floral fashion icons, Greenfingers Charity Trustee Boyd Douglas Davies and charity Ambassadors Trevor Pfeiffer and Adam Taylor whilst Patron David Domoney, Vitax, Glee, Cassie King, Perrywood Garden Centres, for the first time Tenterden Garden Centre along with many others posted stunning floral photos throughout the day to support the vital work of Greenfingers Charity.
Speaking about #FloralFriday, Linda Petrons, Greenfingers Charity's Director of Fundraising & Communications said: 'We continue to be grateful to all those who post their photos and and to those who text donate to support our vital work, every Friday or indeed any other day of the week! Whilst this initiative was launched to be a fun one, there is a serious side. We still have a list of hospices that need our help, and they need our help more so than ever now. We are continuing to work closely with our garden designers and hospices, and we are working towards getting back on site and building new gardens in hospices, just as soon as it's safe for us all to do so. We hope that will be very soon. Until we do, please keep on joining us on #FloralFriday and help to promote the work we do making a difference to children and families facing insurmountable odds. "
As this week is Children's Hospice Week, Greenfingers Charity is keen to see more people and businesses taking part, even if only for one week, and help to promote the work of the charity and the fantastic support it receives from the horticultural industry.
To see some of the photos form last week, click here.