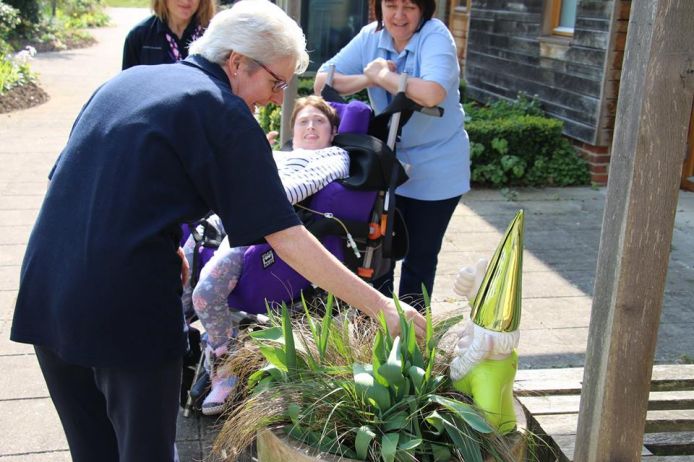 After raising a phenomenal £26,000 for Greenfingers Charity, an exclusive range of River Island garden gnomes have found their forever homes, this time in the magical gardens of children's hospices.
Four months on from the #RIGiveAGnomeAHome campaign, which saw the funky gnomes go up for sale in 68 River Island flagship stores, Greenfingers Charity are delighted to work with the high street retailer again, this time giving children and young people spending time in a hospice a full set of gnomes to enjoy themselves.
The humble garden gnome, traditionally thought to be a magical creature used to guard the earth's treasures, links perfectly with our mission to create outdoor hospice spaces for children, some of whom may not otherwise experience the therapeutic values of spending time outside.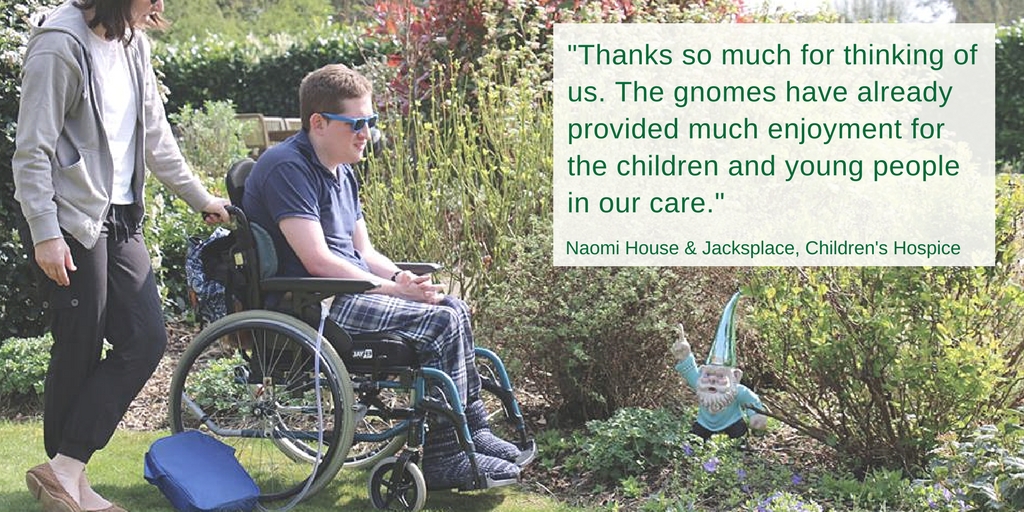 Linda Petrons, Head of Fundraising & Communications at Greenfingers Charity said: "We are thrilled that River Island chose to support the work we do building recreational and therapeutic gardens in the grounds of children's hospices. They have been fantastic supporters of Greenfingers Charity, not only selling the gnomes to raise vital funds but helping us to give every hospice with a Greenfingers Charity garden a full set of gnomes to enjoy all year round. By raising the profile of our work, River Island will help us bring the precious gift of a Greenfingers garden to more children and their families."