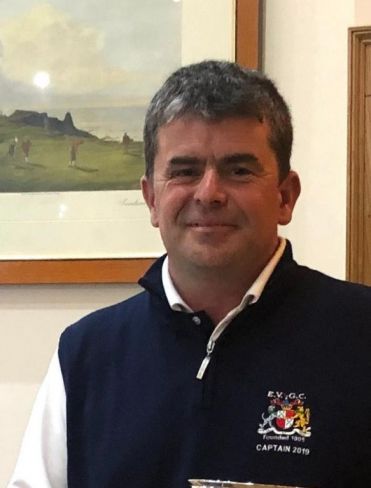 When Ambassador, Richard Newton, 'drove-in' as Men's Captain of Erewash Golf Club, he nominated Greenfingers charity to benefit during his reign as Captain. Along with Lady Captain Judith Evans, they and club members raised a staggering £7686 for Greenfingers Charity.
Richard and Judith hosted a range of fundraising events at Erewash Valley Golf Club, a superbly manicured championship golf course set in 165 acres of prime parkland in Ilkeston, Derbyshire. As well as many events which brought the whole family together, their Captains Charity Day was a great fun occasion which saw many friends support the raffle and auction and in turn Greenfingers Charity.
Speaking about his year as Erewash Golf Club Captain, Richard said: "I'm really pleased that members took Greenfingers Charity to their hearts last year. They were only too happy to support the events and activities I organised knowing the money raised would make a very real difference to seriously sick children and families who spend time in children's hospices. What's also great, and a real bonus, is that hundreds more people now know about the vital work of Greenfingers so hopefully this will serve as a legacy of my time as Captain"
As well as supporting Greenfingers Charity as Captain of Erewash Valley Golf Club, Richard has supported the charity over the years both personally and professionally. He's sky-dived, volunteered, supported through Woodlodge, GIMA and much more, helping to raise tens of thousands of pounds for the charity.
Speaking about Richard's support, Director of Fundraising and Communications, Linda Petrons said: "Richard is a fantastic FUNdraising Ambassador and a real joy to support as he supports Greenfingers Charity. This latest donation is very welcome particularly during these difficult and uncertain times. We really can't thank Richard enough for his continued and very generous support".