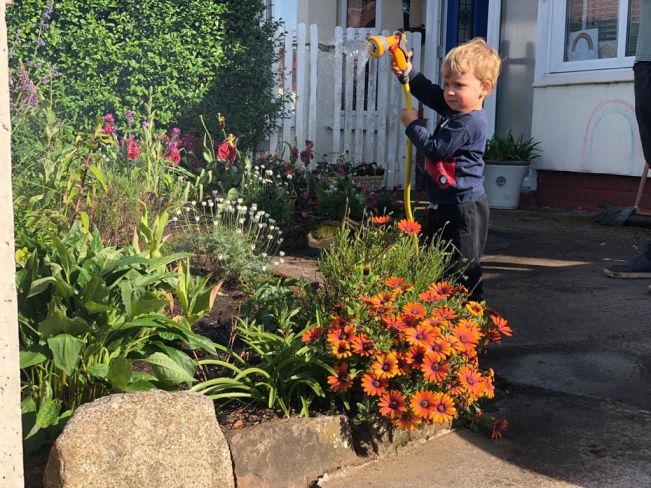 Today (Friday 29th May), as its National Children's Gardening Week, Greenfingers Charity would love to see photos that reflect the great way that children and families are embracing time in the garden, particularly during these challenging lockdown times. And this week, all photos shared, which include the hash tags #NationalChildrensGardeningWeek and #FloralFriday, will be entered into a prize draw to win £100 National Garden Gift Vouchers.
Getting involved in this week's #FloralFriday couldn't be easier!
Post your favourite photo of your child/children in the garden
Use the hashtags #FloralFriday #NationalChildrensGardeningWeek
Tag @GreenfingersCharity
If you can, make a donation to support the work of Greenfingers Charity by texting FLORALFRIDAY to 70085 to donate £5
Nominate a friend(s) to do the same
Why support #FloralFriday?
There is no doubt that the benefits of gardening and spending time outside in the fresh air are being felt more than ever as we continue to navigate through a world in lockdown. Whilst this additional engagement with gardening can only be good for our industry, this message is also vitally important for Greenfingers Charity as it faces a challenging road ahead.