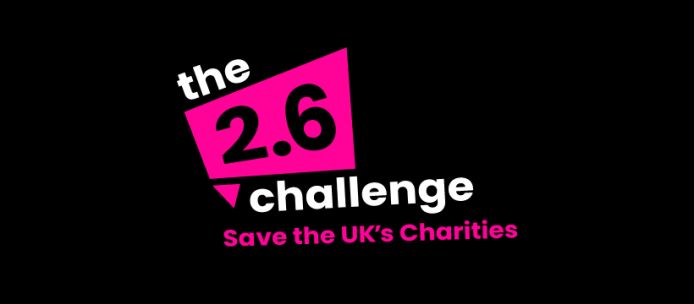 The Coronavirus crisis has had a catastrophic effect on the charity sector as a whole, with thousands of events up and down the country cancelled or postponed, resulting in billions of lost fundraising income. The organisers of the UK's biggest mass participation events have set up the 2.6 Challenge to give you the opportunity to help charities like us through this crisis.
At Greenfingers Charity, we need our supporters by our side now more than ever so that we can continue our work creating magical and inspiring gardens for life-limited children and families who spend time in hospice into 2021 and beyond.
The #TwoPointSixChallenge is your chance to be a Greenfingers Charity Home Hero and raise funds from your very own living room, study, bedroom, kitchen, conservatory, garden or balcony. To download a fact-sheet which explains more, click here.
Get creative and decide on your 2.6 Challenge. All you need to do is dream up an activity based around the numbers 2.6 or 26 that suits your skills and complete it on Sunday 26 April – when the 40th London Marathon would have taken place. This could be something as simple as pledging to run or ride 2.6 miles as your daily exercise, holding the plank for 2.6 minutes, to gardening for 26 minutes. Here's a few other ideas.
Set up a fundraising page
Personalise your fundraising page
Share your page with friends and family
Look out for an email from us!
There are no rules –but we'd ask you to please follow government guidelines on how to exercise safely during this time.
An remember, the funds you raise will help to ensure hundreds more children, parents and carers are able to enjoy creating precious outside moments.
How can I help raise awareness and show that I am fundraising for Greenfingers Charity?
Post photos or a video about what you're doing on all your social media channels using the hashtag #TwoPointSixChallenge
Wear green.something floral or, if you have a Greenfingers T-shirt you could wear that!
Draw or paint our logo as a backdrop for your challenge
Take up the #TwoPointSixChallenge and make your time in lock down count.