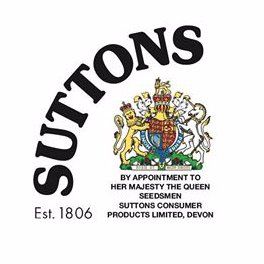 When customers of Sutton Seeds order online, they are invited to make a donation to Greenfingers, perhaps by rounding up their payment. Many of them chose to do this, and with gardening being particularly popular just now, the number of donations has risen also.
Managing Director, David Robinson, said "Now more than ever, gardeners are appreciating the therapeutic benefits of spending time in their own gardens. They can therefore easily relate to the benefits that parents and children with life-limiting conditions will gain from spending time together, away from their child's bedside, in the beautiful gardens that you create. This latest donation of £1642 is, we'd like to think. partly because the current unusual circumstances are leading people to think a little more of others and considering how they may help."
Huge thanks from us all at Greenfingers Charity. This fabulous donation is appreciated more than ever particularly during these uncertain times. The money will be spent wisely and well, helping to bring the gift of a garden to more life-limited children and their families who spend time in hospices across the UK.