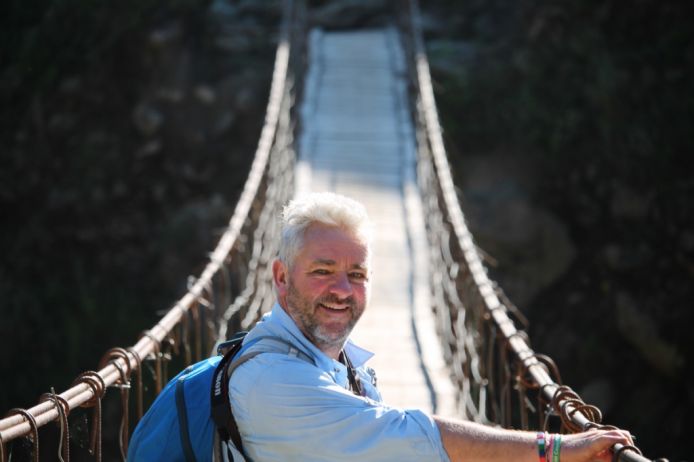 Late last year, whilst most of us were winding down for Christmas, Greenfingers supporter Simon Quinton Smith took on an unbelievable three week trek in Nepal in support of Greenfingers Charity. The trek took Simon to 250 kilometers in the Nepalese mountains over 24 days to remote heights, breathtaking scenery, and challenging landscapes. With great determination Simon completed the trek and raised over £3,500 for Greenfingers.
With such an incredible achievement behind them most would feel happy to have pushed themselves to their limits for a good cause. However, for Simon this was just the beginning of a series of enormous challenges he plans to take on over the next year to raise valuable funds and awareness for Greenfingers.
On the 25th January, less than two months since his return from Nepal, Simon flies to Tanzania to take on Mt Kilimanjaro over an 8 day ascent.
We will be following Simon's progress as he ascends to around 6000m to reach the summit in support of Greenfingers Charity. With no frills accommodation throughout and an enormous physical challenge ahead of him we would like to thank Simon for his incredible dedication to the charity and wish him the best of luck for the challenge.
To show your support and sponsor Simon please click here to visit his Justgiving page and help to make his challenge of a lifetime make a lifetime of difference to children in hospices across the UK.
If you have been inspired by Simon and would like to take on your own challenge for Greenfingers, however big or small, please contact our fundraising team on 01494 674749 or email info@greenfingerscharity.org.uk