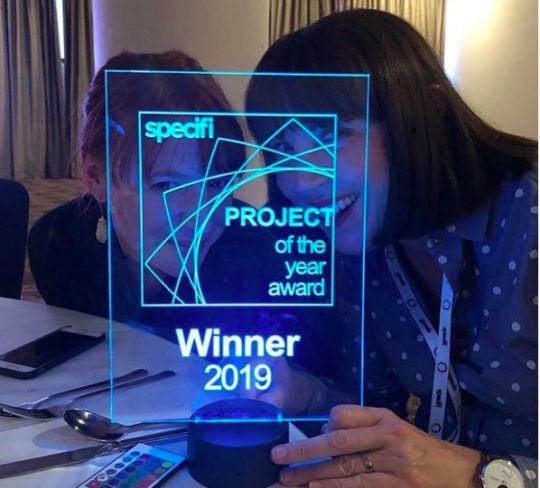 Congratulations to CW Studio, designers of the 'Garden of Colour' at Claire House, who have won the Specifi Manchester Landscape Project of the Year Award for this fantastic garden.
CW Studio designed The Garden of Colour for Claire House Children's Hospice to be a place with a feeling of both intimacy and escape.
They wanted to create a journey through the garden and a link to nature, a place where, for a moment, you can be immersed at an intimate scale. They also wanted to inject colour, humour, curiosity, and whimsy along the way, inspiring stories and interactive play.
The journey starts at the 'Creation Station', passes 'Falling Leaves' and leads into the 'Rainbow Meadow', onto 'A Quiet Place' and finally, 'Birch Hill', where wildflower edges to long grass and spring bulbs line a meandering mown path through the trees.
The garden was completed on 12th June 2019 with an official opening ceremony led by nine-year-old Leon Paul Salamanca who uses the hospice services – you can read more about the opening here.
Clare Doig, a palliative care nurse specialist at the hospice commented at the ceremony: "This fabulous garden... it's amazing. A lot of our children need a lot of sensory input and the garden is full of colour... We've already noticed a lot of birds, bees and butterflies have come to the garden."
We're so happy that the finished garden is providing so much pleasure to the children, families and staff at Claire House Children's Hospice and congratulations to CW Studio who thoroughly deserve this brilliant award.