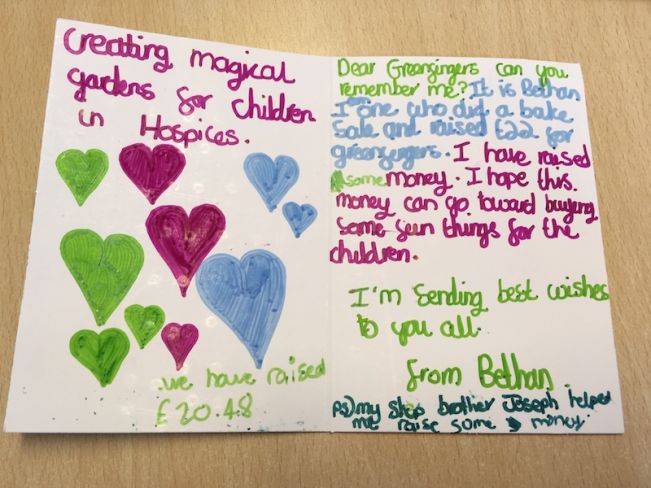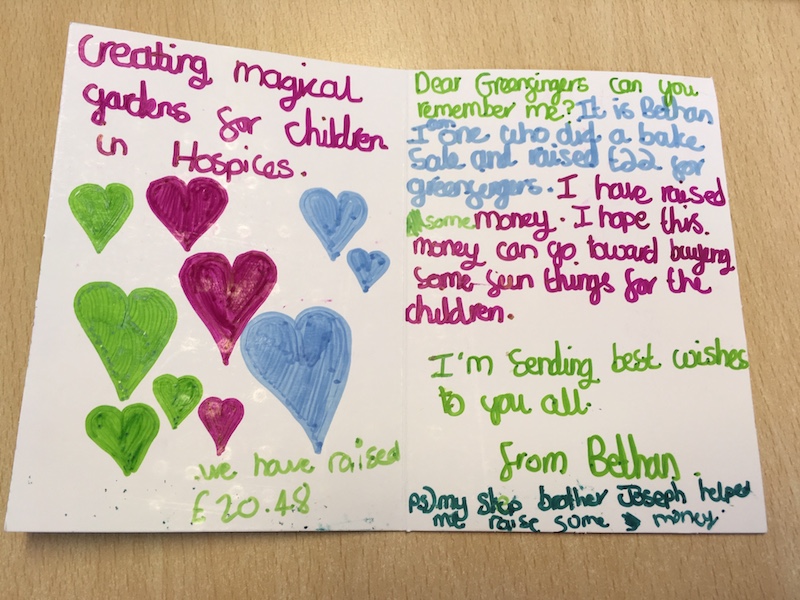 What a beautiful card we received today from Bethan and her step-brother Joseph who have been raising money for Greenfingers with a Bake Sale.
Huge thanks to them for raising awareness about Greenfingers Charity as well as donating to help the seriously sick children in our hospices. It's great to see children fundraising to help other children.

It's a lovely idea to show kids that you can actually have a lot of fun at the same time as helping others. If you'd like to do a bake sale at school or a family coffee morning at home, please get in touch and we can send you a Greenfingers pack.