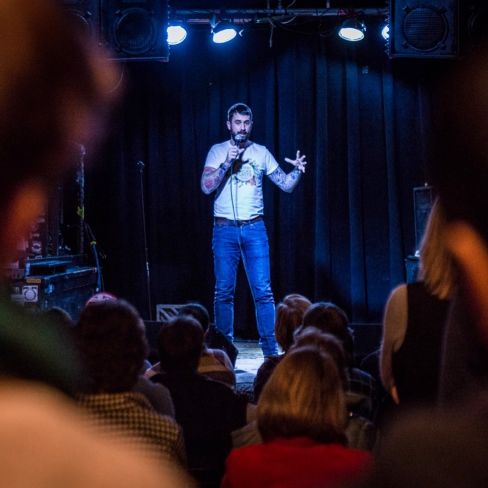 Michael Perry, the "ultimate plant geek" has had a great year sharing his lifelong plant obsession with enthralled audiences, giving 14 Weird & Wacky Plant Shows around the globe. Audiences from Canada to Japan have been wowed by some of the world's wackiest plants, and they even got to try some weird tastes for themselves.
Michael said "I've thoroughly enjoyed celebrating the world's coolest plants, and made an effort to cut out any baffling botanical jargon. Audiences have praised my natural enthusiasm and simplistic delivery of my knowledge, many coming away from the show appreciating plants like never before."
Already taking bookings for the 2019 season, Michael will be donating 20% of his show fee to Greenfingers Charity, in recognition of its 20th year making gardens for children's hospices.
If you'd like Michael to bring a Weird & Wacky Plant Show to your horticultural event/expo, garden club meeting, activity group or corporate event, please get in touch. The presentation is based around PowerPoint, with some audience interaction. If you're interested in making a booking, please contact Michael directly by emailing michael@mrplantgeek.com.