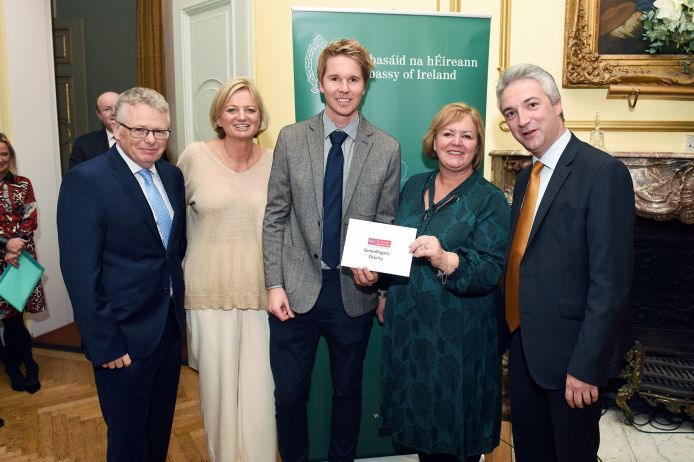 Last week, at a special reception in London, Greenfingers Charity was one of twenty-six Irish and UK charities who received donations from The Hospital Saturday Fund. In total, £100k/€110k was donated to medical charities and organisations at the event, held at the Irish Embassy in London and hosted by Deputy Head of Mission, Mr Gerald Angley. The Hospital Saturday Fund was also pleased to welcome Alice Beer, Celebrity Supporter of Wormwood Scrubs Pony Centre, who helped to make the presentations.
Greenfingers was delighted to receive the Hospital Saturday Fund's grant monies, which will be used to fund and create more magical gardens for children in hospices. Paul Jackson, Chief Executive of The Hospital Saturday Fund said: "We are delighted to continue the tradition of supporting many charities in both Ireland and the UK, many of which are less well-known. The Hospital Saturday Fund is honoured to support the efforts of such deserving charities and help in some way towards the exceptional, tireless work that they do. We are delighted to have increased our grant making funds to £1.2/€1.4 million to over 300 charities in Ireland and the UK over the last 12 months. This evening has been very special, as for the first time, we have been able to give grants to both Irish and British charities at the same reception".
"We are also extremely grateful to the Irish Embassy for hosting this reception tonight. Considering our heritage, it is hard to imagine a more appropriate venue".