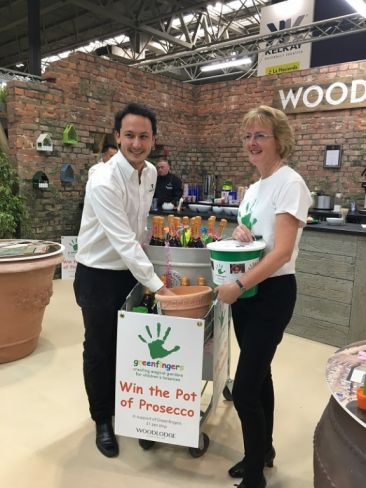 Our friends at Woodlodge once again supported Greenfingers at Glee Birmingham last week with a Pot of Prosecco raffle.
Proudly celebrating its seventh year of support for Greenfingers, Woodlodge sold raffle tickets throughout the three days of the show. This year's prize comprised of an exceptional selection of Prosecco piled high in a prestigious extra-large pot, from the company's Heritage Garden collection.
Woodlodge Director, Michael Wooldridge picked the winning ticket with Mandy Rooke, from Greenfingers on the final day of Glee. The lucky winner was George Bullivant and the total raised was an impressive £406.91.