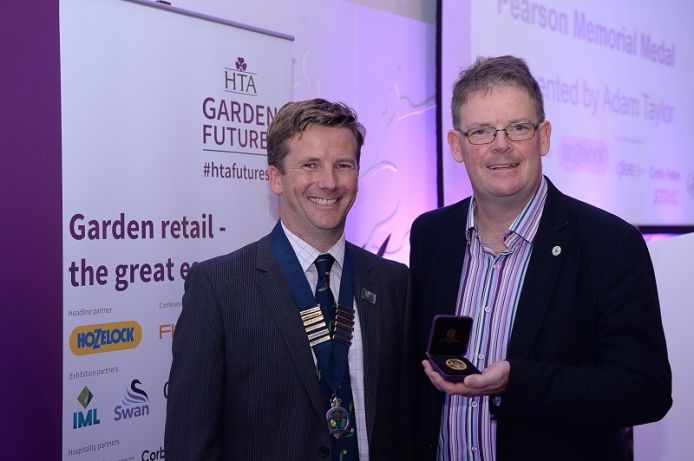 The Horticultural Trades Association (HTA) has announced that Boyd Douglas-Davies, CEO of Hillview Garden Centres, is to join the HTA Board as Vice-President.
A well-known figure in the industry, Boyd has over 30 years of garden retail experience, and is currently CEO of Hillview Garden Centres. The group consists of 11 garden centres across middle England. Developments at the centres include refurbished plant and horticultural departments, along with extended catering and the introduction of hugely successful soft play barns. Further to this Boyd founded Garden Re-Leaf Day and is a Trustee of The Greenfingers Charity.
Adam Taylor, HTA President, said:"We are delighted to announce Boyd's appointment to the HTA Board as Vice-President. Boyd has had a long association with the industry and the HTA having served on our Retail Suppliers Committee and Commercial Committee, as well as being a recipient of the HTA Pearson Memorial Medal for outstanding service to the garden industry.
"He is a true industry supporter demonstrated by his involvement in many initiatives not least the fantastic work achieved through the creation of Garden Re-Leaf Day and the work he does for Greenfingers."
Boyd Douglas-Davies replied, "The HTA plays such a huge part in all aspects of the industry. I am extremely proud to be invited to join the Board and look forward to supporting it to the best of my abilities."