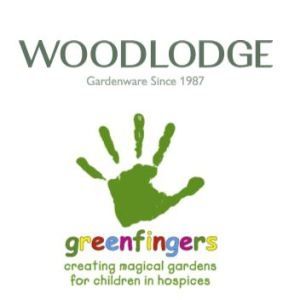 Woodlodge has announced it will once again be raising money for Greenfingers Charity at Glee 2018 by hosting a raffle in aid of this worthy cause.
Proudly celebrating its seventh year of support for Greenfingers, Woodlodge will sell raffle tickets throughout Glee, donating the cash raised to the charity dedicated to creating magical gardens for children who spend time in hospices. This year's prize comprises of an exceptional selection of Prosecco piled high in a prestigious extra-large pot, from the company's Heritage Garden collection.
Exhibitors and attendees alike are encouraged to look out for the prize at Woodlodge's stand (6T30-U31 and 6T40-U41) and around the Glee halls to enter the competition and learn more about the charity. Raffle tickets will be available to purchase from Greenfingers Charity (on HTA's stand 19P69) and Woodlodge representatives at the event.
Michael Wooldridge, Managing Director at Woodlodge, comments: "Greenfingers is a very valuable organisation and we're pleased to be supporting its inspiring work again at Glee this year. We're hoping that our pot of prosecco will tempt visitors and increase awareness and support for Greenfingers."
Linda Petrons, Director of Fundraising & Communications at Greenfingers Charity, comments: "We've had a wonderful year working with our friends at Woodlodge who provide support in so many ways. The raffle is a much-loved feature at Glee and we look forward to congratulating the winner and sharing with the market the amount of money it raises."
Find out more
Woodlodge will be exhibiting in Hall 6, (stands 6T30-U31 and 6T40-U41). To find out more about how Woodlodge's market leading product offering, please visit www.woodlodge.co.uk