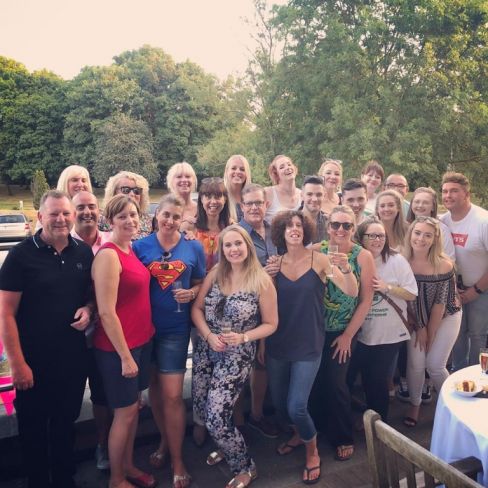 Greenfingers is delighted to announce that Kew Green Hotels has once again chosen the charity as its official fundraising partner in 2019.
The phenomenal pairing has already seen fundraising by the hotel chain surpass £188,000 since it chose Greenfingers as its official charity in December 2016. Hard working and tireless staff have been putting the FUN into FUNdraising with many events being held at their 55 hotels across the country and this set to continue for the next 12 months when, in celebration of the charity's 20th Anniversary, they aim to raise a further £200,000 for the charity.
Cyclathons, car washes, raffles, dinners, cake sales, golf days, Go Green for Greenfingers days and entertainment evenings have been taking place as well as endurance events such as the Jurassic Coast 100km Challenge, Tough Mudder, Snowdon climbs and marathons to raise money to create magical hospice gardens for life limited children.
The partnership with Kew Green Hotels was shortlisted at the Business Charity Awards by Third Sector in May.
Neil Sewell, Managing Director of Kew Green Hotels said: "We are delighted to announce Greenfingers as our charity partner again in 2019. We have achieved incredible things since the partnership started and we are hoping to smash the £200,000 target next year. We originally chose Greenfingers as they are a small charity where we could make a big difference. The fundraising activities have also brought staff across all our hotels together as a team, working towards the same goal of changing the lives of children and their families in hospices."
Linda Petrons, Director of Fundraising and Communications at Greenfingers said: "We are delighted that Kew Green are continuing their charity partnership with us in 2019. What they have achieved in two years has been nothing but sensational and has helped to ensure more hospices on our waiting list will now receive the precious gift of a Greenfingers garden. We, and the life-limited children and families we support will be forever grateful for the commitment of such fantastic teams across the UK for putting the FUN into FUNdraising and championing our cause."