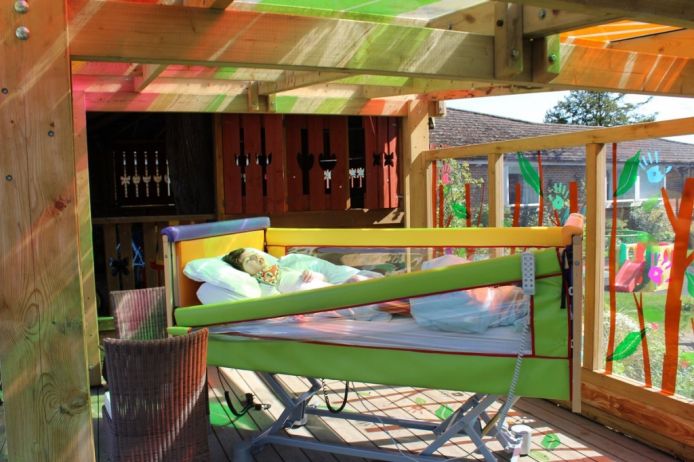 We were recently tagged in a social post by Helen & Douglas House in Oxford. The Kaleidoscope Garden was created by Greenfingers Charity in 2017 thanks to the support of many.
It is posts like this that make what we do worthwhile.......we are so happy it has made a difference to the children and families.
"Have you been making the most of the summer?
When the sun is shining, our patients love spending time in our Kaleidoscope Garden.
Surrounded by its multi-coloured wall and roof which projects wonderful patterns, they are able to enjoy the breeze on their faces and nap in a comfort and peace. Thanks to Greenfingers Charity for installing this fully hoist-accessible area for us.
The garden, tended by extraordinary volunteers, allows our patients and their families to make the most of the weather while creating precious memories with their children.
"Every garden is a tranquil place that provides an inner peace for all visitors, but this Kaleidoscope Garden is something else. We have found that everyone wants to make repeat visits because they get colourful stimulation and enjoyment whatever the weather. Nobody leaves without a smile on their face." - Kathy Patching, House Manager at Helen & Douglas House"