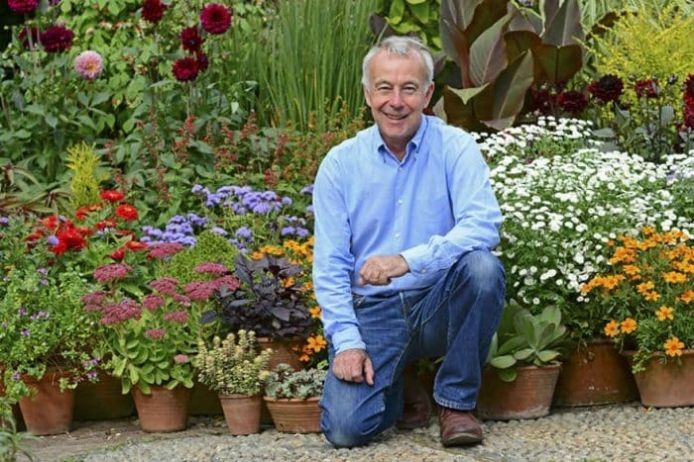 We are delighted that Greenfingers Charity was recently chosen by "The People's Friend" magazine to benefit from their summer Hands of Friendship campaign, an initiative which has over the years raised thousands of pounds for charity. We feature in not one, not two but three of their weekly issues. "The People's Friend" is the longest running women's magazine in the world and has a readership of nearly 400,000 in print and online, with readers across the UK and beyond.
Please see below a snippet of the first article, an interview with Greenfingers Charity founder, Richard Jackson.
Greenfingers Charity – building gardens for Children's Hospices
Since its foundation some 19 years ago, Greenfingers Charity has designed, built and planted 54 gardens in the grounds of children's hospices throughout the UK. Each was created as a unique recreational and therapeutic open space especially for children with life-limiting conditions
These magical areas were created by Greenfingers experts to provide a new focus, away from white coats and hospital beds, where children and their families can enjoy peace, solace, fun and happiness in a garden.
Being outside allows them to enjoy a friendly environment surrounded by the beauty and fascination of nature. Birds sing, flowers and plants provide visual pleasure, and the warmth of sunshine brings joy and peace.
To provide such magical moments throughout the year is no simple job. And because hospices cost fortunes to build initially and run each year there is very little funds available to provide meaningful gardens. That is the simple need that Greenfingers Charity has been providing since 1999.
To find out how the charity was started, The People's Friend thought it a good idea to talk to Greenfingers founder, Richard Jackson, to find out how it was formed, why it was formed and the results that have ensued.
Read more on "The People's Friend's" website.
On behalf of us all at Greenfingers Charity, we would like to take this opportunity to say a huge thank you to our PR Ambassador, John Clowes, for his voluntary support with this campaign and many other PR and media news stories.